NI: Bradley comments on security force killings slammed as 'attack on the rule of law'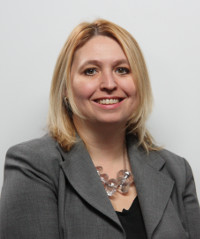 Northern Ireland Secretary Karen Bradley has been accused of a "direct attack on the rule of law" after telling MPs that killings by military and police during the Troubles "were not crimes".
Solicitor Darragh Mackin of Belfast firm Phoenix Law told Irish Legal News that the comments were "morally and legally reprehensible".
Responding to a question from DUP MP Emma Little Pengelly, Ms Bradley said: "Over 90 per cent of the killings during the troubles were at the hands of terrorists. Every single one of those was a crime.
"The under 10 per cent that were at the hands of the military and police were not crimes; they were people acting under orders and instructions, fulfilling their duties in a dignified and appropriate way."
Ms Bradley later told MPs her remarks "may have been open to misinterpretation", and today said she was "profoundly sorry for the offence and hurt that my words have caused".
However, senior Northern Ireland politicians and victims' families have continued to call for Ms Bradley to resign, and legal figures have issued a stark warning over the UK Government being seen to interfere in the criminal justice process.
Her comments come shortly before the Public Prosecution Service (PPS) is due to announce whether it will prosecute former soldiers who shot at unarmed civilians on Bloody Sunday in 1972.
Mr Mackin, a prominent solicitor whose clients include the Hooded Men, said: "Such comments are morally and legally reprehensible. The Secretary of State has sacrificed all basic principles of the separation of powers in what can only be described as a direct attack on the rule of law."
He warned that any trial involving a prosecution of security forces for Troubles-era offences would now inevitably have to be held without a jury, given the risk of prejudice.