Blog: Litigation funding in Ireland – is change coming?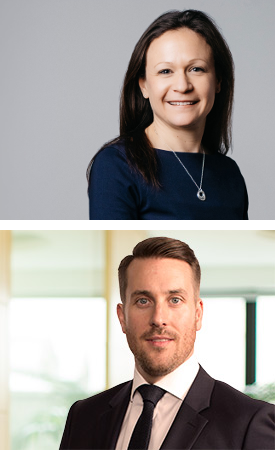 Rosemary Ioannou, managing director at Vannin Capital, and Gavin Smith, partner at Walkers Global, examine the future of litigation funding in Ireland.
As matters stand, third party professional litigation funding (PLF) is prohibited under Irish law.
The principal restrictions on PLF in Ireland arise from the torts of maintenance and champerty that were originally legislated for in the Maintenance and Embracery Act 1634 which was retained by the Statute Law Revision Act 2007.
This legislation was considered in the recent high profile Irish Supreme Court 2017 decision in Persona.1 In that case, the Irish Supreme Court was asked to consider the legality of a third party litigation funding agreement (LFA) to support a plaintiff in a public procurement case relating to the historic award of Ireland's second mobile telephone licence. The five judge panel ruled 4:1 in favour of dismissing the appeal and held that the LFA offended against the rules of maintenance and champerty. However, importantly, in so doing, the Supreme Court stressed that it might be appropriate to have a modern law on champerty permitting PLF but that this choice of policy solution was a matter for the legislature and not for the courts.
The driver for change
The generally held view among commercial litigation and dispute resolution practitioners, is that a reform of the law that facilitates PLF, albeit subject to appropriate criteria and parameters, is something that clients really want and need.
Ireland is not alone in this, but the costs of running a significant commercial case have grown exponentially over the last decade or so - largely to do with the burden of complying with disclosure obligations given the vast growth in the amount of electronically stored information which requires to be assembled and searched for relevance. Indeed, some suggest that access to justice is being hampered: the costs of litigating are currently precluding many parties from effectively vindicating their rights through prosecuting or defending proceedings by not having access to PLF.
The absence of PLF has been felt more keenly in some areas more than others. You have cases of public importance which are not being advanced because of lack of access to funding - that issue has been highlighted in the Persona judgment. More generally however, insolvency office holders, particularly those acting as liquidators of insolvent companies, all too regularly encounter scenarios where a company or its liquidator may have a substantive and robust claim against former company officers, counterparties or other parties which, if pursued, would benefit the creditors of the company. However, invariably, there are insufficient assets to fund litigation.
Judicial commentary: encouraging change
A decision was delivered by the Irish Supreme Court on 31 July 2018 in the case of SPV Osus.2 The case examined the torts champerty and maintenance in the context of assignment of claims (connected with Bernard L. Madoff Ponzi scheme litigation). The judgment now establishes conclusively as a matter of Irish law that the assignment of the right to litigate is unenforceable unless the assignee has a genuine commercial interest in the assignment and this is in line with the English House of Lords decision in Trendtex.3
Of greater significance from a PLF perspective, however, were the obiter remarks of Chief Justice Frank Clarke in his concurring written judgment. He referred to his prior comments in his decision in the Persona case on LFAs and stated that "…there is a significant and, arguably, increasing problem with access to justice which arises in the context of the increasingly complex world in which we live, which in turn has increased the complexity of much litigation not least in the commercial field… I would wish to emphasise that I remain strongly of the view that it is necessary that some measures be taken to attempt to address this problem.…However, I remain very concerned that there are cases where persons or entities have suffered from wrongdoing but where those persons or entities are unable effectively to vindicate their rights because of the cost of going to court. That is a problem to which solutions require to be found. It does seem to me that this is an issue to which the legislature should give urgent consideration".4
The Chief Justice's comments represent the most emphatic statement yet on the need for legislative consideration of PLF.
Is change coming?
Whether the legislature takes action remains to be seen. Brexit will dominate the agenda in the run up to exit day on 31 March, the Irish government having stated that 45 laws would need to be passed by the Irish legislature in the event of a no-deal. However, there is prior form in the Irish government of taking corrective action where the Supreme Court highlights an urgent need for legislative reform. Furthermore, it was announced on 4 January 2019 that the Irish Government has agreed to support the joint initiative of the Bar of Ireland, the Law Society and the wider legal community in promoting Ireland as a leading centre globally for international legal services and that this initiative forms part of the Irish Government's Brexit strategy. It would not be a surprise or an unwelcome development if legislation were introduced in the near term.
Watch this space!
Rosemary Ioannou is managing director at Vannin Capital, and Gavin Smith is partner at Walkers Global.
1 Persona Digital Telephony Limited & Anor v Minister for Public Enterprise & Ors [2017] IESC 27.
2 SPV Osus Limited v HSBC Institutional Trust Services (Ireland) Limited & Ors [2018] IESC 44.
3 Trendtex v. Credit Suisse [1980] Q.B. 629
4 [2018] IESC 44 at paras 2.1 to 2.9.