BLM recognised for promoting equality, diversity and inclusion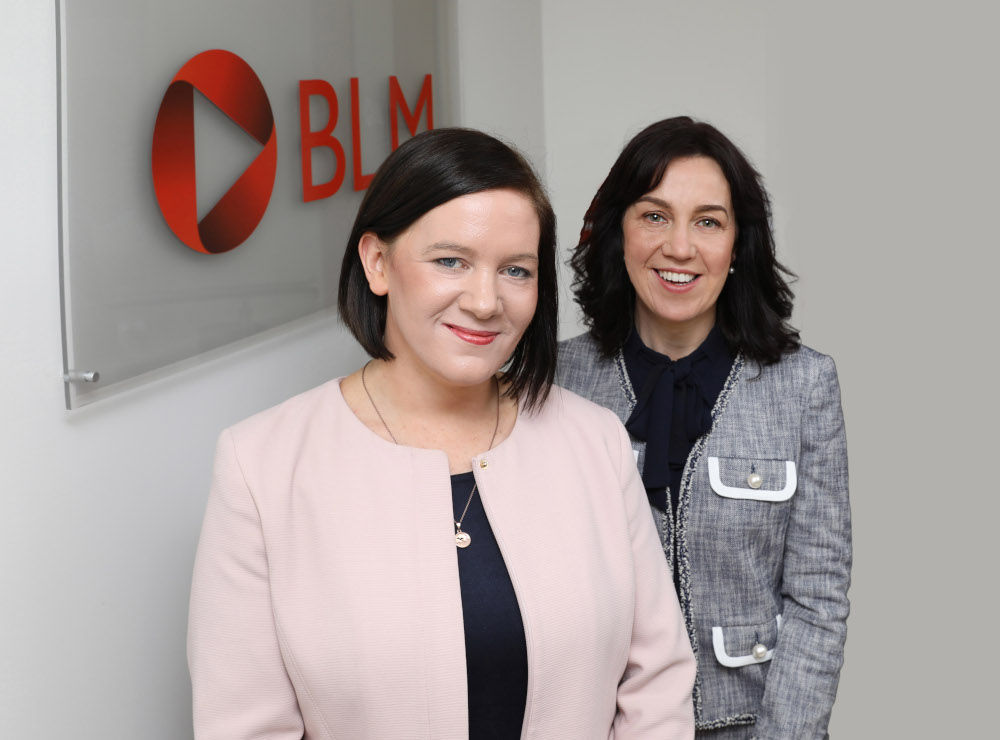 Commercial and insurance law specialists BLM, led in Dublin by Olivia Treston and Sinead Connolly, has been recognised for promoting inclusion in its ranks.
Ms Treston and Ms Connolly were appointed as joint heads of office last year, having come through the ranks as commercial solicitors and associates over a seven-year period.
BLM has been included in the Inclusive Top 50 UK Employers List, which measures companies' commitment to promoting inclusion at every level of employment, including in terms of age, disability, gender, sexuality, race, faith and religion.
Ms Connolly said: "Equality, diversity and inclusion is really important to BLM as a UK and Ireland firm and is a regular topic in board meetings to ensure all partners are championing this at a local level.
"We are no different in the Dublin office and our colleagues are testament to this. We believe that through diversity, we get a rich contribution of ideas to support our strive for innovation and advanced thinking.
"We like to employ people from diverse backgrounds and are committed to inspiring our people to learn and develop their career at BLM. It remains important to us that we create an environment that inspires colleagues as well as supporting a more diverse workforce."
Ms Treston added: "Whilst we appreciate that unprecedented challenges will unpin our work in the first quarter of 2021 and beyond, we are optimistic about what the future holds. We have ambitious plans within health, fraud and indemnity, and feel we are well positioned to further grow, not just our Ireland offering, but the wider firm in the next twelve months."