Bill proposes mandatory open disclosure of patient safety incidents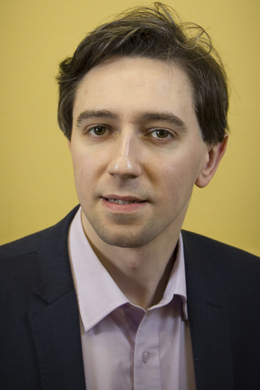 Proposed legislation providing for mandatory open disclosure of serious patient safety incidents has been published by Health Minister Simon Harris.
The Patient Safety (Notifiable Patient Safety Incidents) Bill 2019 specifies a list of patient safety incidents which will be subject to mandatory open disclosure, but also provides for a "flexible" process allowing the health minister to add incidents.
Mr Harris previously committed to mandatory open disclosure of serious patient safety incidents in the Oireachtas during the passage of the Civil Liability (Amendment) Act 2017.
Speaking today, Mr Harris said: "At the heart of many patient safety issues has been poor communication between patients and health practitioners.
"I want us to have a culture of open disclosure, where health practitioners are supported and where patients' voices are heard.
"It is so important that things go wrong, a sincere and genuine apology is offered; that there is an understanding of what has happened; and an assurance that what happened will not happen again."
The bill will also require external notification of serious patient safety incidents to the Health Information and Quality Authority (HIQA), the Chief Inspector of Social Services (CISS) and the Mental Health Commission (MHC).
Mr Harris said: "When this legislation is enacted, Ireland will have made another great stride forward in our suite of patient safety legislation.
"I look forward to continuing to work with all of the stakeholders, but with patient representatives in particular, on the implementation of this bill and my Department's legislative programme to support patient safety across the health services.
"The bill is also part of the broader programme of legislative and policy initiatives to improve the ability of the health service to anticipate, identify, respond to patient safety issues and improve the quality and safety of health services for patients."
The minister concluded: "Creating a culture of open disclosure and learning from the things that go wrong is the bedrock of making services safer. That requires a commitment from every single one of us in the health service to engage openly and transparently with patients."