Bill Holohan SC: Are Irish solicitors interested in mediation?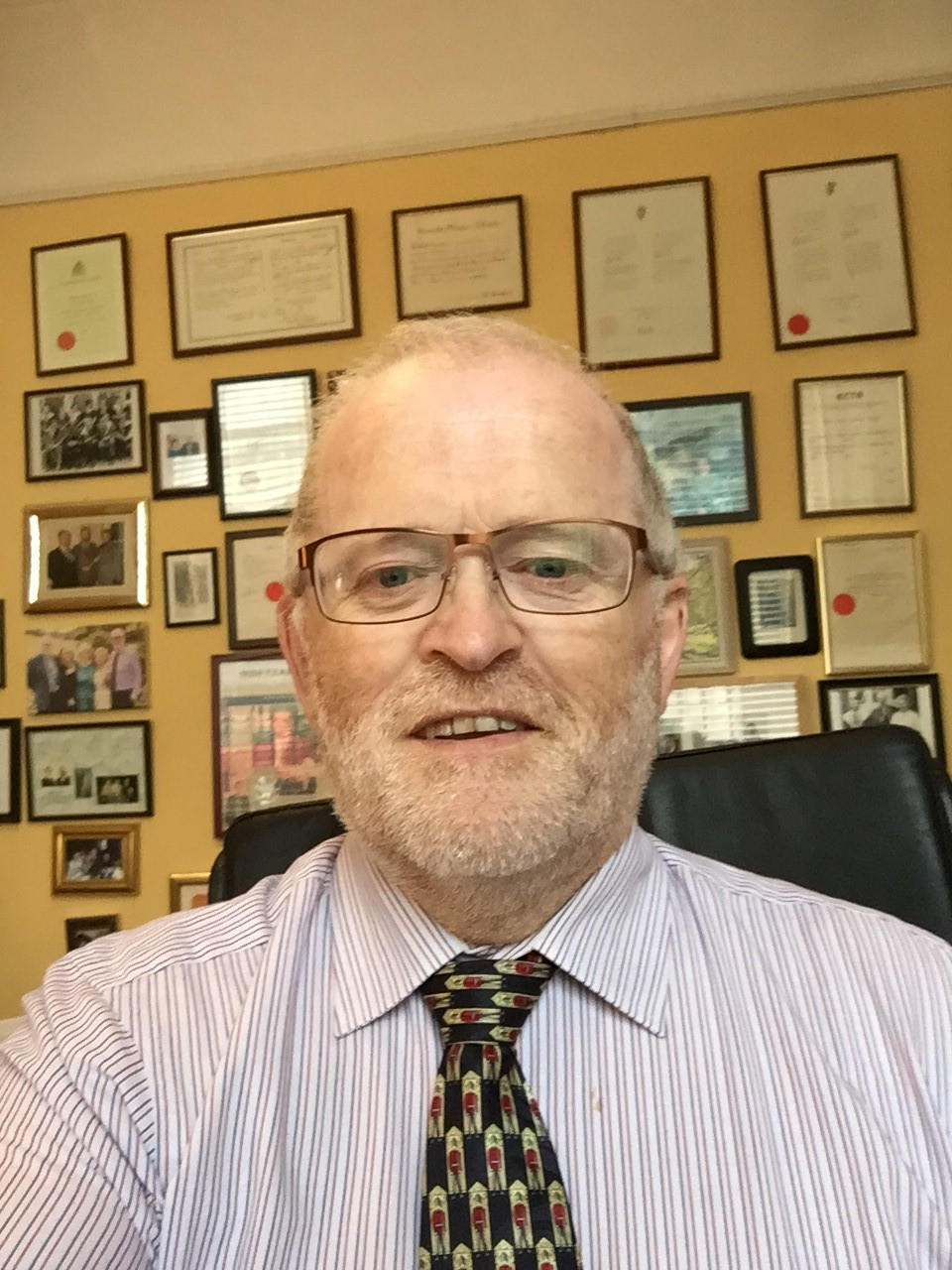 Bill Holohan SC considers the take-up of mediation by solicitors since landmark legislation was introduced more than four years ago.
The Mediation Act 2017 commenced on 1 January 2018. Court rules for the District Court, Circuit Court and the High Court were introduced very shortly thereafter. In January 2018 I circulated every solicitor's office in Ireland with copies of the 2018 Court Rules1 and I offered to present a CPD session on mediation and the 2017 Act for local bar associations if they were interested.2
Between January and June 2018, I presented CPD sessions, ranging between one hour and three hours,3 around the country and in the UK.4
However, having delivered the 2018 CPD lectures to hundreds of colleagues in relation to the benefits and advantages of mediation for clients5 and solicitors, since then there has been relatively little further CPD in relation to mediation. One of the 2018 events was an event organised by the Law Society Skillnet Programme which liaises with local bar associations with a view to offering low-cost, subsidised CPD events at regional venues, organised in response to specific requests from the local bar associations in relation to the topics they would like to see covered.
Enquiries made of the Skillnet Programme have confirmed that since 2018, no local bar association has requested presentations on mediation. In short, since 2018, solicitors have not sought further CPD/education in relation to mediation or the 2017 Act. Why? Is it that lawyers consider themselves sufficiently educated or is it that they are simply not interested?
In January 2020, the Mediators' Institute of Ireland commented6 that while the Institute has not commissioned any focused research on the issue there was a current of observations from its members that legal practitioners have not fully embraced mediation.7 There was previously a non-adversarial dispute resolution elective as part of PPC solicitor training.8 The elective PPC II Civil Litigation Module also offered an introduction to mediation.9 The Diploma Centre of the Law Society also developed the certificate in mediation.
As far as I can identify, only the following seminars/webinars/workshops have been organised in relation to mediation and the 2017 Act, since January 2018:
In October 2018 presented at the Mediators Institute Annual Conference.10
In March 2019, 60 people attended a Law Society webinar.11
In April 2019, around 12 people attended a workshop hosted by Sabine Walsh.12
Since March 2021, 443 people watched two UCC's School of Law webinars.13
In April 2021, 40 people attended a Law Society webinar.14
An unknown number attended a May 2021 Kings Inns webinar.15
An unknown number watched a February 2022 ADR Institute of Alberta webinar.16
Approximately 40 people watched an April 2022 Law Society webinar live and 69 watched later.19
In June 2022 the Dublin Solicitors Bar Association (DSBA) and The ADR Committee of the Law Society hosted an online roundtable discussion on the topic of Mediation.
145 students have Griffith College Mediation Certificate courses.20
67 students undertook the Law Society of Ireland Diploma in Mediation21 while 56 undertook the Certificate in mediation.22
12 students undertook the UCD Sutherland School of Law Professional Diploma in Dispute Resolution (Mediation).23
Since 2020, 1,396 practitioners have viewed the Legal Minds24 session on arbitration and mediation.
I am currently undertaking a doctorate through the Law Society of Ireland/Northumbria University DLaw Programme. The focus of my research is the attitude of Irish solicitors towards mediation and their extent of the knowledge of mediation and the 2017 Act. It is hoped that this doctoral research will answer the questions mentioned above, among others.
I hope in the next month or so to be in contact with the local bar associations around the country with a view to identifying and contacting potential survey participants for the purposes of my research. Watch this space…
Bill Holohan SC is a certified mediator and arbitrator and was one of the first Irish solicitors to be appointed as senior counsel in 2020.
---
Footnotes
1 While at the time I was able to get my hands on a copy of the Rules for each court, at the time they were not available through Government Publications and had not been uploaded to the Oireachtas Website.
2 This was with the stipulation that they should make a donation to the Solicitors Benevolent Fund, the St. Vincent de Paul Society, the Simon Community or a local homeless charity in lieu of a speaker's fee.
3 "1- Mediation, what it is and why it works", "2- Pre-Mediation Act legislation and rules", "3- The Mediation Act 2017 and Rules", "4- Costs in mediation cases".
4 These included Bristol (UK), Carlow, Carrick on Shannon, Chartered Accountants Ireland (Dublin), Cork, Clonakilty, Dublin, Ennis, Four Courts, GEMME (European Lawyers for Mediation), Kerry, Kildare, Kilkenny, Law Society, Liberty Insurance (Dublin), Limerick, London (UK), Maynooth, Monahan, O'Leary Insurances Ltd (Cork Lunch & Learn), Portlaoise, Sligo, Tralee, Tullamore, Waterford and Wexford.
5 Section 14 (1) (c) of the Mediation Act 2017 requires solicitors to advise clients as to the advantages and benefits of mediation including considerable savings on costs (depending on the timing of mediation).
6 The comment was in a January 2020 submission to the Legal Services Regulatory Authority by the Mediators Institute of Ireland, in the context of submissions on legal education in Ireland.
7 Full text: "1.4 Since the commencement of the Mediation Act 2017 on 1 January 2018 an informed knowledge and understanding of mediation is a core competency that should be expected of all barristers and solicitors given that the Act imposes specific duties and obligations on legal practitioners.
1.5 While the Institute has not commissioned any focused research on the issue there is certainly a current of observations from its members that legal practitioners have not fully embraced mediation.
1.6 While it might not be pertinent for this year's report to the Minister, the Institute does believe that the LSRA pursuant to its powers under Section 13(2) should review the curriculum of the professional courses and identify whether mediation is adequately addressed and, if necessary, develop a common mediation module for professional courses. In similar manner the Institute believes that a mediation information module should feature as a mandatory component of CPD for the coming few years given its recent arrival as a dispute resolution mechanism regulated by statute and approved for adoption by government."
8 The June 2018 Submission from the Law Society to the Legal Services Regulatory Authority on solicitor education references a Non-Adversarial Dispute Resolution elective as part of solicitor training, to "introduce" trainees to arbitration, mediation and construction adjudication.
9 Enrolment numbers below were as follows:- April 2020: 350 PPC2; September 2020: 351 PPC1; April 2021 PPC2: 282 & Hybrid PPC1: 37; September 2021: 255 PPC1 and Hybrid PPC1 tbc.
10 Sam Mandelbaum and Kevin Fitzsimmons, two lawyers from Tampa Florida, presented on the subject of a comparison between US and Irish experience of mediation.
11 The Law Society hosted a two hour seminar on "Mediation in the Civil Justice System – the Impact of the Mediation Act 2017"
12 Sabine Walsh, a former President of the Mediators Institute ran a six-hour workshop on "The Mediation Act 2017 and Cross-Border Mediation Law Practice".
13 UCC's School of Law webinars in March 2021, the first of which was devoted to confidentiality and mediation, and the third devoted to mediation during the pandemic.
14 On 22 April 2021 the ADR & Litigation Committees of the Law Society hosted a two hour webinar on "Effective Mediation".
15 King's Inns refused to reveal details of the numbers who participated in the webinar "The Importance of Mediation" on 21 May 2021, citing grounds of "GDPR policy".
16 The ADR Institute of Alberta was unable to confirm the numbers who would have attended or viewed thethe one-hour February 2022 webinar on the Irish Mediation Act 2017.
17 CPD Philanthropy are an online provider of CPD and are advertising mediation webinars as part of their 2022 offerings.
18 One hour webinars on "Mediation and Collaborative Law", "Mediation – a tool to manage difficult cases" and "The Mediation Act 201
19 On 27 April 2022, as part of the Law Society Small Practice Support series of Webinars, Liam Guidera and myself, both members of the ADR Committee of the Law Society, presented a 30 minute lunchtime session on mediation. Approximately 40 people watched the webinar live online and 69 watched subsequently on YouTube.
20 Griffith College in Dublin have run a Certificate in Mediation course since 2017 which was undertaken by 23 students and 27 2018, 14 students in 28/2019, 18 students in 2019/20, 59 students in 2020/2021 and 31 students in 2021/2022.
21 The Law Society of Ireland Diploma Centre offered the Diploma in Mediation in 2017 – 2019 with 25 students in 2017, 22 in 2018 and 20 in 2019.
22 The Law Society of Ireland Diploma Centre offered a Certificate in mediation in 2020 and 2021, with 31 students in 2020 and 25 students in 2021, a total of 56 students.
23 There are 12 highly qualified students on The Professional Diploma in Dispute Resolution which is in its inaugural year. They are located around the world and include corporate counsel of major companies and institutions, senior lawyers, HR, IR and Public Procurement leaders. The Diploma is not a mediator training course - the outcome is not to train accredited mediators - though many will probably go on to do that with other bodies. Rather, the diploma aims to give students an in-depth understanding of the options when approaching disputes and managing them. It is designed for people who are involved in designing dispute responses and systems and handling them first hand. It is delivered online and unlike the classic zoom lecture it is a highly produced learning system supported with video of mediation experts from around the world. It is done in one's own time over an academic year. You can see some of them on the UCD website. Apart from that there were 63 graduates of the UCD Diploma in Arbitration last year who would all have done a component on mediation and also 40 at masters level.
24 Mediation and Arbitration - the essentials and the virtual in Covid-19 times