Belfast grammar school triumphs in Northern Ireland heat of mock trial competition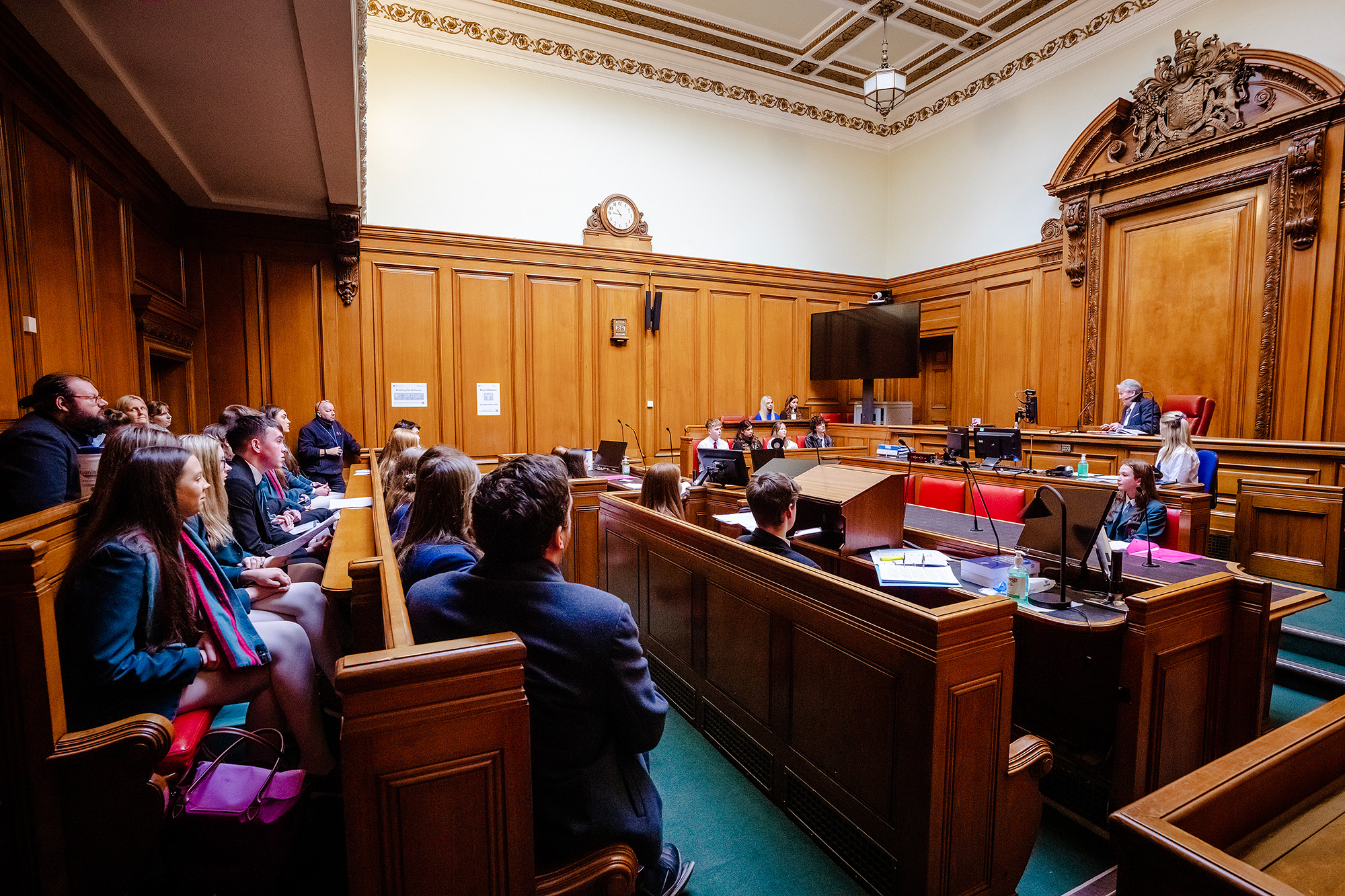 Pupils from St. Dominic's Grammar School for Girls have won the Northern Ireland heat of the Young Citizens Bar Mock Trial competition and will progress to the UK final at The Old Bailey in May.
The regional competition took place in-person for the first time since 2019, with 180 pupils from 11 schools across Northern Ireland competing in the Royal Courts of Justice in Belfast.
Open to young people aged from 15 to 18, the competition aims to help educate pupils on law and the judicial system.
Moira Smyth KC, chair of The Bar of Northern Ireland, said: "I'm delighted to welcome schools from right across our jurisdiction. The Mock Trial Competition is a wonderful initiative from the Young Citizens organisation, providing exposure to the judicial system, its venues and access to senior legal professionals.
"Some of today's participants will go onto have a career in the law. Others will pursue a different and no less fulfilling career path. The important part of the competition is the opportunity it provides to build vital skills. Skills such as critical analysis and teamwork — useful for any future career and life in general."
Akasa Pradhan, public legal education manager with Young Citizens, added: "To build a fairer society, students need to have positive encounters with the legal system from an early age. Every young person should understand their rights, responsibilities and the rule of law, whether or not they go on to practice it.
"Our Mock Trial Competitions are a special way to do this, offering an engaging and accessible starting point that builds participants' skills, confidence and knowledge. We were thrilled to be able to return to the Royal Courts of Justice, Belfast supported by the Bar of Northern Ireland this year."