Belfast firm McCartan Turkington Breen partners with Action Mental Health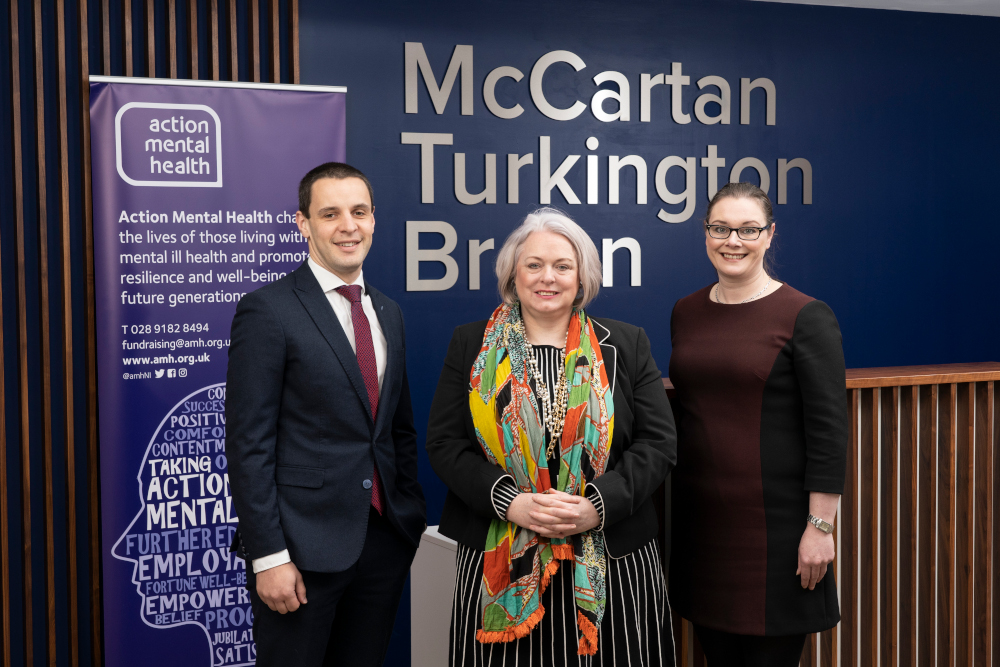 Belfast-based McCartan Turkington Breen Solicitors (MTB) has announced a new charity partnership with Action Mental Health (AMH).
AMH, Northern Ireland's leading mental health charity, changes the lives of people living with mental health issues and promotes resilience and wellbeing to all sections of our community.
Harry McAleese, partner at MTB, said: "We decided to support this vital cause as part of our corporate social responsibility efforts in 2022. We know that many in our local communities have been adversely affected by the pandemic.
"Anything that we can do to raise both awareness of the mental health crisis and to raise money to support Action Mental Health with the vital work that they do is a positive step for change."
In previous years, the firm has supported well-known local charities including AgeNI, Inspire Wellbeing and Addiction NI.
Throughout the year, MTB will implement several fundraising activities whilst actively promoting awareness of the mental health issues found at work and at home. The law firm intends to embark on a paddle board challenge to kick off the partnership.
Action Mental Health's Samantha Coleman said: "We are so delighted to have McCartan Turkington Breen Solicitors on our side for 2022. One in five of us will experience a mental health problem at some point in our lives and half of all problems start before the age of 14.
"Since the pandemic, the need is even greater and we are happy to be working with McCartan Turkington Breen on a series of fundraising events and awareness raising to highlight the important cause of mental health and to help fund our work."