Bar of Northern Ireland calls for 'whole society approach' to domestic abuse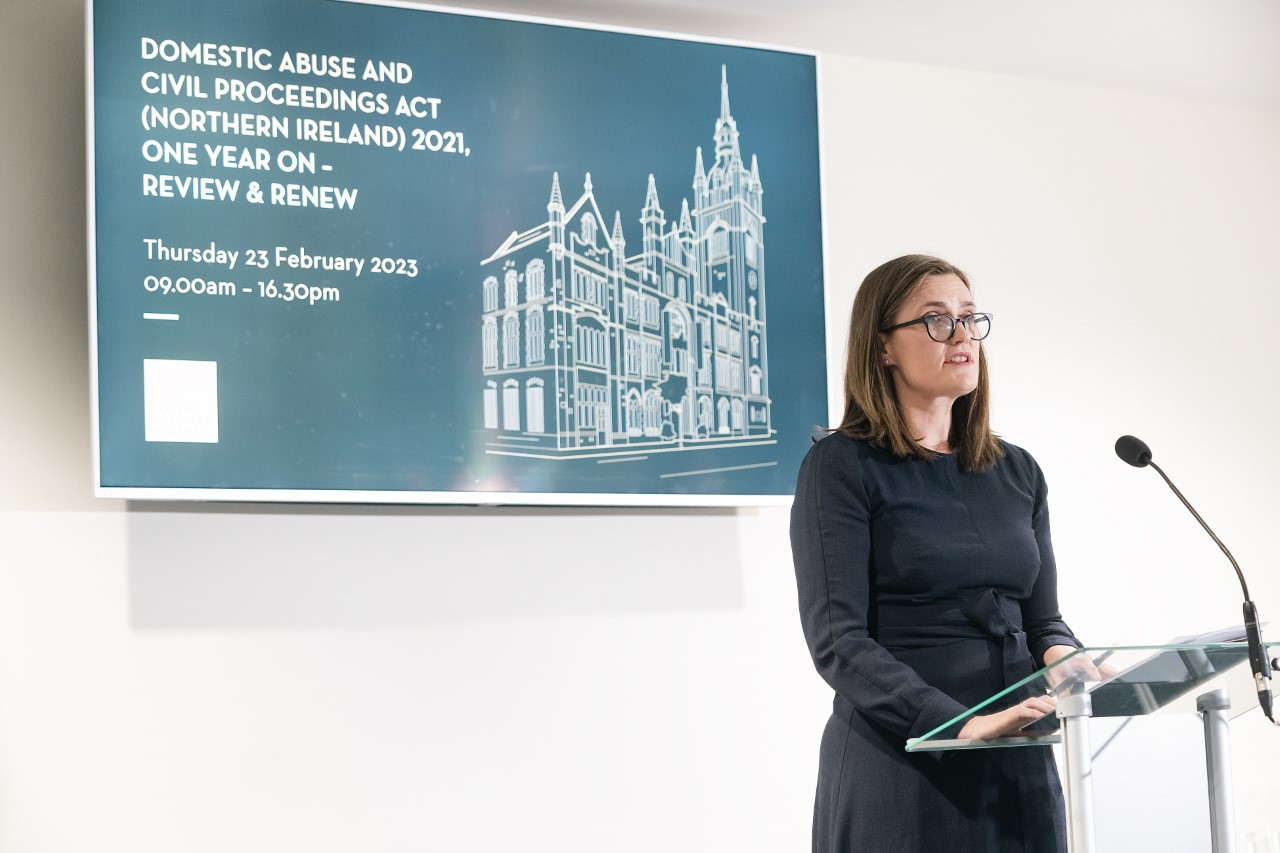 The Bar of Northern Ireland has called for a "whole society approach" to tackling domestic abuse at a conference marking one year since the commencement of landmark legislation.
More than 200 legal and lay professionals attended the conference marking the anniversary of the Domestic Abuse and Civil Proceedings Act (Northern Ireland) 2021 coming into effect and creating a new stand-alone offence of domestic abuse.
The conference mapped out the prevalence, scale and impact of domestic violence and its effect on victims and survivors, recapped on Northern Ireland's legislative framework, and examined progress after the first year of implementation.
Conference participants included academic practitioners and policy makers from the US, Scotland and the Republic of Ireland alongside contributions from local voices including former justice minister Naomi Long and Professor Monica McWilliams.
Moira Smyth KC, chair of the Bar, said: "The domestic abuse legislation was described at the time of its enactment as having the potential to save lives. It can only be described as a much-needed piece of legislation with the intent of addressing horrific rates of domestic abuse and homicide across our jurisdiction.
"The reality remains however, that lives continue to be lost in spite of the introduction of this legislation and time is needed for its full implementation across the legal and justice system."
She added: "A whole society approach is needed to prevent domestic abuse and, in particular, violence against women and girls alongside a trauma informed response to incidents.
"That's why I am pleased that we brought people together through the conference, revisiting the scale and prevalence of domestic abuse, exploring ways to use our new legislative framework to its full potential and looking at innovative ways to support victims and survivors alongside dealing with perpetrators."