Arthur Cox and McCann FitzGerald recognised by FLAC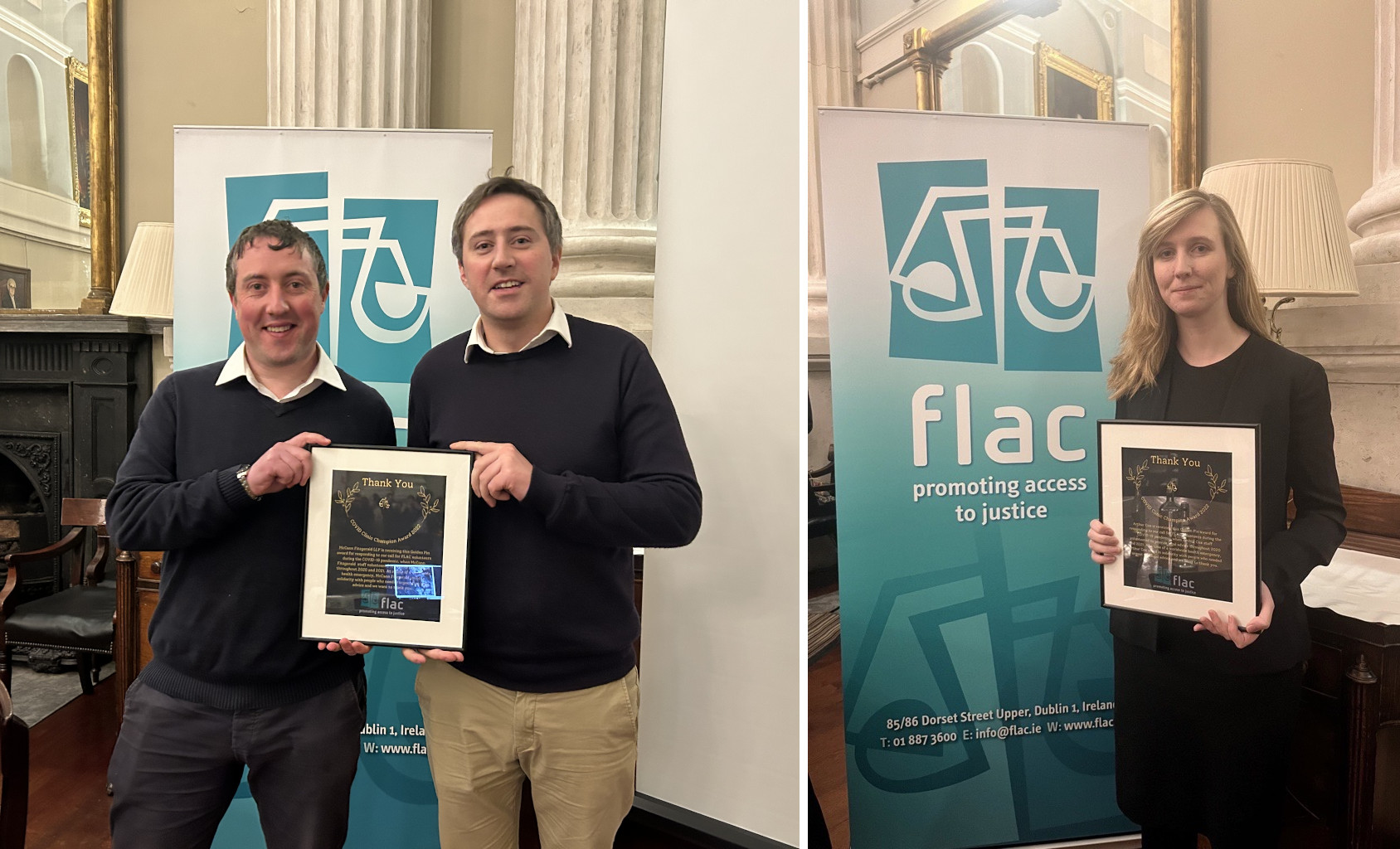 Law firms Arthur Cox and McCann FitzGerald have been recognised for their volunteer work with legal rights group FLAC during the Covid-19 pandemic.
FLAC honoured its "Covid Clinic Champions" at its annual justice lecture, which was delivered by Professor Philippe Sands KC.
As well as the two firms, FLAC honoured 32 individual volunteer barristers and solicitors who stepped forward at the height of the Covid-19 pandemic to provide legal advice by telephone, for urgent and substantive queries, at a time when FLAC was unable to provide its face-to-face legal advice clinics.
Arthur Cox and McCann FitzGerald were recognised for their work in facilitating staff to volunteer in weekly employment law clinics.