Armstrong Solicitors grows residential conveyancing team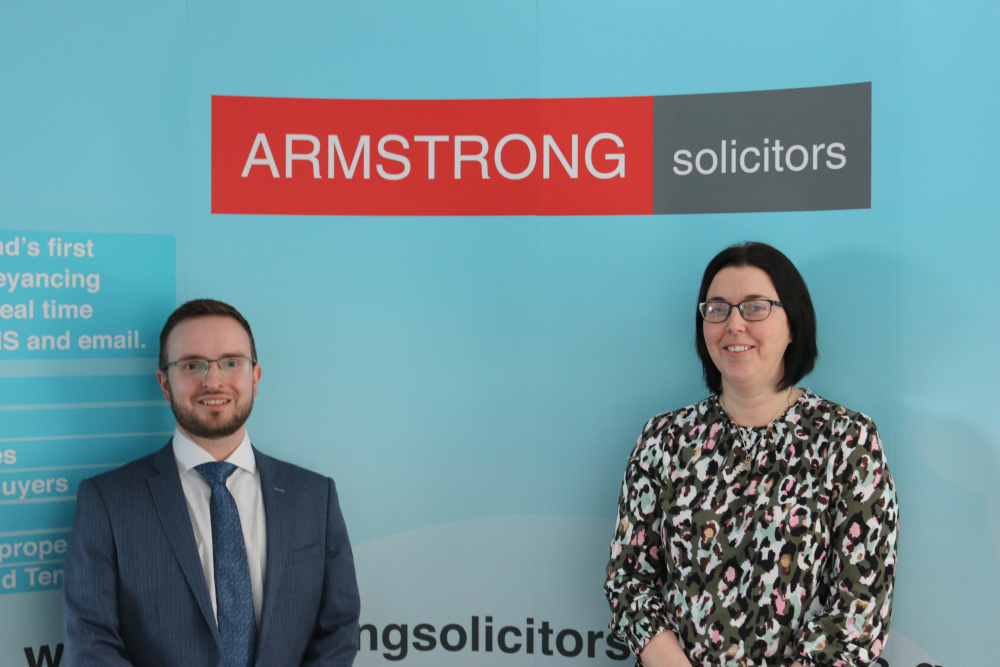 Co Antrim high street law firm Armstrong Solicitors has announced the appointment of two new solicitors and a legal assistant to its residential conveyancing team.
Jonathan Scullion and Zara Webber, who together have over 20 years' experience in residential conveyancing, have joined the firm as it eyes further expansion this year. Adele Cormack has joined as a legal assistant.
The firm expects growing demand for conveyancing and high street legal services in general this year, and is now planning to extend its current office premises to accommodate its expanding property team.
Meanwhile, the firm is implementing a major IT hardware and software upgrade, including a new case management system and an improved version of its own in-house conveyancing portal, in anticipation of increased demand.
Managing director Philip Armstrong told Irish Legal News: "I'm delighted to welcome Zara, Jonathan and Adele to our team.
"There is no substitute for expertise and experience in residential conveyancing, and we're extremely proud that they have all committed to progressing their careers with Armstrong Solicitors at this very exciting time of expansion and innovation for our practice.
"I have no doubt that they will add significantly to the levels of client service that we already provide."