Anti-abortion protests to be banned within 100m of healthcare providers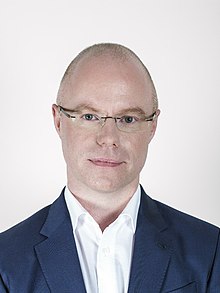 Anti-abortion protests will be banned from taking place within 100 metres of healthcare providers under new legislation designed to safeguard access to abortion services.
The general scheme of the proposed legislation on "safe access zones" will be published by the Department of Health in the coming weeks, ministers agreed yesterday.
Similar legislation was approved by the Northern Ireland Assembly at the end of March but has been referred to the UK Supreme Court to establish its compatibility with the European Convention on Human Rights.
Health minister Stephen Donnelly said: "I am delighted that government has agreed to these heads of bill. Nobody should be harassed, insulted, intimidated or interfered with in any way, or have their decision to access lawfully available healthcare services subject to attempted unsolicited influence by strangers.
"The heads of bill designate specified healthcare premises and 100 metres surrounding their perimeter as safe access zones.
"The introduction of safe access zones will protect the freedom to access termination of services without impediment and the privacy and dignity of women accessing health services, as well as the service providers, and their staff in the course of their duties and responsibilities."
The Department of Health said it will engage directly with the Office of the Director of Public Prosecutions, the Irish Human Rights and Equality Commission and the Irish Council for Civil Liberties on the development of the legislation.
Mr Donnelly added: "I am looking forward to working with my colleagues on the Oireachtas committee on health to progress the heads of bill. Introducing safe access legislation is a government priority and I am pleased to have reached this important milestone in the process.
"I wish to acknowledge the helpful public discussion on safe access zones over recent months, and in particular the work of the Together for Safety group in informing the development of legislative proposals.
"I am committed to seeing the bill drafted as quickly as possible so it can be introduced to the Oireachtas, and I would appreciate support for that bill when it is introduced."