An Bord Pleanála code of conduct to be updated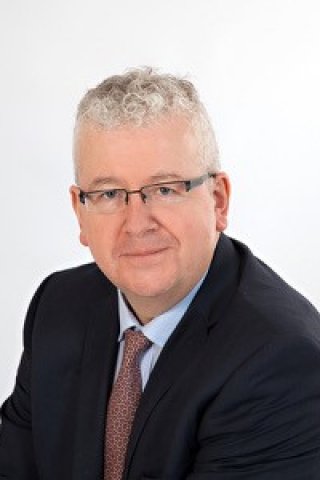 An Bord Pleanála's code of conduct will be updated by the middle of next month to provide "unambiguous guidance" on conflicts of interest, the government has said.
The Office of the Planning Regulator (OPR) yesterday published its report on the first phase of its review into the planning body's systems and procedures, led by Conleth Brady SC.
Mr Brady was supported in the review by Paul Cackette, former head of the Scottish Government's legal directorate and chief reporter of the directorate of planning and environmental appeals, and John McNairney, former chief planner to the Scottish Government.
The report makes 11 recommendations for implementation by An Bord Pleanála and the minister for housing, local government and heritage, or for consideration in the context of the wider planning system and legislation.
Its recommendations include the appointment of temporary board members to ensure the board can function, an increase in the board's quorum, the establishment of a new governance, ethics and compliance unit, and the strengthening of the board's code of conduct.
It also makes a number of recommendations in respect of legal matters, including the establishment of a new in-house legal unit to support the decision-making of An Bord Pleanála.
An action plan published by the government in response to the OPR report commits to the introduction of a revised code of conduct "by mid-November".
It also commits to the establishment of a new post of director of legal affairs, heading a new legal services support unit, "to both manage cases and take a strategic view on cases and advise the board and senior management team accordingly".
Darragh O'Brien, the minister for housing, local government and heritage, said: "This action plan will serve to underpin confidence in the capacity of the Board to make planning decisions in a fair manner, supporting the values of independence, impartiality and integrity as articulated in its statement of strategy.
"We are making fundamental and legislative changes which will impact on the Board appointment process, structure, capacity and operations."
He added: "I am conscious that today's OPR report is only the first phase of an ongoing OPR review of An Bord Pleanála to be concluded in November.
"However, I am determined to move quickly on today's recommendations and this Action Plan does just that. If any further recommendations arise in November I will again move quickly to address those."
Mr Cackette and Mr McNairney are now conducting the second part of the OPR review, which will be completed by 30 November 2022.