€300,000 target set as Calcutta Run goes virtual for 2021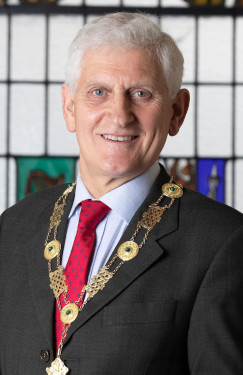 The Law Society of Ireland has invited legal professionals to take place in this year's virtual Calcutta Run on 17-26 September 2021.
Now in its 23rd year, the Calcutta Run has raised over €4.6 million to help fight homelessness in Dublin and Kolkata. This year, the event has set an ambitious fundraising target of €300,000 to support its two partner charities, Peter McVerry Trust and The Hope Foundation.
President of the Law Society, James Cahill, said: "The Calcutta Run has long been a vehicle to bring the legal profession together, to show collegiality and demonstrate our commitment to help fight homelessness by supporting our partner charities, Peter McVerry Trust and The Hope Foundation.
"As we enter into the second year of the virtual Calcutta Run, I encourage my colleagues from across the country and around the globe to register and take part."
"The Calcutta Run is inviting participants to collectively run, walk, hike or cycle 30,000km over 10 days. The total distance will be tracked on a virtual map as our run goes around the globe from Dublin to Cork, New York, Olympic Tokyo, to Kolkata and finishing up in Dublin once again."
"Last year, over 1,000 legal professionals, their families, and friends took part to raise an incredible €285,000 and I hope our virtual community can build on this in 2021 for this important cause. We are aiming to raise €10 for every kilometre covered this year.
"The money raised by the Calcutta Run goes directly to support projects undertaken by our two partner charities, including the Hive Emergency Response Unit and the Bhoruka Public Welfare Trust for the Hope Foundation in Kolkata, and homeless and housing services, drug treatment, and detox services for Peter McVerry Trust.
"These charities have shown great resilience in the face of extreme challenges and the work they do is essential.
"This virtual event is a perfect way to come together while we are still apart and connect with our colleagues in a safe but fun way. So whether you are running in Mayo, Dublin, or even abroad, I look forward to celebrating the event with you this September."