Lawyers for arrested journalists say lack of criminal complaint will form part of court case
---

---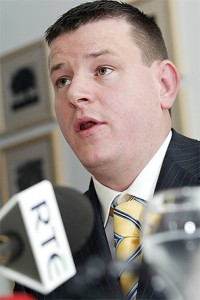 Lawyers for two Northern Ireland journalists arrested following the release of their documentary No Stone Unturned have questioned the legal basis of the arrest after it emerged the Police Ombudsman had not made a complaint of theft against them.
Barry McCaffrey and Trevor Birney were arrested in August in connection with the alleged theft of documents from the Police Ombudsman's office (PONI) and later released on bail.
However, a spokesperson for PONI told The Irish Times this week that the office "did not make a complaint of theft".
Solicitor Niall Murphy of Belfast firm KRW Law, who represents Mr Birney, said: "Confirmation that there is no criminal complaint of theft fundamentally undermines the entire integrity of the decision to pursue this flawed arrest strategy."
John Finucane of Finucane Toner Solicitors, representing Mr McCaffrey, added: "That PONI have confirmed they did not in fact make a statement of complaint for theft adds to the already deeply worrying nature of this arrest and the entire investigation."
The High Court in Belfast is currently considering a judicial review by the men, challenging the legality of a search and arrest operation against them.
The lack of a criminal complaint from the PONI will now form part of their case.