Former justice minister urges re-established Stormont to take up domestic abuse law after prorogation setback
---

---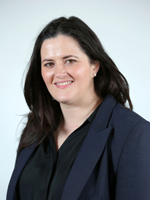 There remains an opportunity for Northern Ireland to take forward long-awaited domestic abuse reforms after a Westminster setback by working to restore devolution, former justice minister Claire Sugden has told Irish Legal News.
The UK Government announced earlier this summer that its Domestic Abuse Bill would include provisions introducing a new offence of coercive control in Northern Ireland, comparable to the offence which has existed in England and Wales since 2015 and in Scotland since 2019.
However, the bill was one of a number of pieces of proposed legislation which automatically fell this week following the controversial prorogation of Parliament.
Speaking to Irish Legal News, Ms Sugden said: "The coercive control element was added on to the Domestic Abuse Bill in Westminster simply because we weren't able to legislate for it here, because we don't have an Assembly. By not having it go through at this stage, the law won't progress here."
The former justice minister and independent unionist MLA said she believed the UK Government would still prefer to have the matter dealt with by a restored Northern Ireland Assembly.
She said: "If the Northern Ireland Executive were to get up and running, I think it would be their intention to take that element of the bill back to Northern Ireland to legislate for themselves.
"While we're in a situation where all current legislation has fallen at Westminster, there is an opportunity for Northern Ireland to still take it forward.
"I expect that if the Assembly were to get up and running before Christmas, they would probably do that anyway, regardless of whether the Prime Minister includes it in his own domestic legislation that he brings forward in the Queen's Speech."
Tackling domestic abuse was Ms Sugden's "overarching priority" during her term as justice minister from 2016 until the collapse of the Assembly in 2017, and domestic abuse support groups had made clear to her that domestic violence "begins with a coercive control relationship".
However, as well as introducing the new offence, she said the Northern Ireland departments have to consider how mental health and addiction issues contribute to offending behaviour.
She said: "I always described domestic abuse as my overarching priority when I was minister of justice, firstly because we have 30,000 incidents of domestic abuse every year, which for me demonstrates it's one of the most prevalent crimes – why are we not doing more about it?
"But it's also because domestic abuse perpetuates trauma, and trauma perpetuates mental health and addiction issues. If we break the cycle – and that's one way of doing it, I think we can certainly fix other parts of our criminal justice system – and hopefully prevent people getting themselves into that downward spiral."
Asked whether she would seek a new term as minister of justice in a re-established Executive, Ms Sugden said: "I've always been very publicly honest about the fact I would like to finish the job that I started. At the point at which the Executive collapsed, I was just finding my feet under the table.
"I recognise the work that needs to be done and I like to think that, being an independent, I don't have party political policy on these issues, therefore I will take every issue as I find it and will probably consider every side to the argument."
However, she said she believed the push towards re-establishing a five-party power-sharing Executive would likely "require the Alliance Party to take the justice portfolio", which was held from 2010 to 2016 by then Alliance Party leader David Ford.
She said: "If I was offered the role again, by all means [I would take it].
"I find it interesting that two-and-a-half years ago, when I was offered the role, I was criticised for taking it. If more people now adopted my attitude then, maybe we wouldn't be in a situation where we haven't had a government for two-and-a-half years."