Flanagan backs review of laws underpinning Special Criminal Court
---

---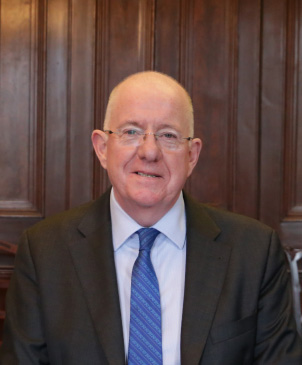 Justice Minister Charlie Flanagan has backed a review of legislation underpinning the prosecution of terrorism and organised crime offences in the non-jury Special Criminal Court.
Mr Flanagan indicated his support for a review this morning before TDs voted to renew provisions of the Offences against the State (Amendment) Act 1998 and the Criminal Justice (Amendment) Act 2009.
The laws, which need to be regularly renewed by the House of the Oireachtas, set out a number of criminal offences linked to terrorism and organised crime and provide for their prosecution in the non-jury Special Criminal Court, which was established by the Offences Against the State Act 1939.
Speaking in the Dáil this morning, Mr Flanagan said: "I want to make it clear that I am not averse to a review of this legislation – indeed, far from it, as will become clear in the months ahead."
He noted that a "comprehensive review of security legislation" was one of the recommendations of the Commission on the Future of Policing in Ireland (CFP), which the draft Programme for Government agreed by Fine Gael, Fianna Fáil and the Green Party commits to implementing in full.
Jim O'Callaghan, justice spokesperson for Fianna Fáil, told TDs that failing to renew the laws before the deadline of 30 June 2020 "would unquestionably raise a question mark over any prosecutions pending before the Special Criminal Court".
Martin Kenny, justice spokesperson for Sinn Féin, moved a failed amendment which would have committed to a review of the legislation within six months.
Fellow Sinn Féin TD Pa Daly, a solicitor from Tralee, said the review of the Special Criminal Court could also look at "the many district courts that have been closed over the years".
He added: "We should at least make some effort to reduce the need for non-jury courts. We could consider, for example, screening juries and locating them in other rooms.
"We have neglected over the years to consider any types of intermediate measures whatsoever. Instead, we have gone for the nuclear option."
The provisions of the two Acts still need to be renewed by the Seanad, but there continues to be uncertainty in the absence of a new government over the constitutionality of the Seanad sitting without the appointment of 11 nominees of the new Taoiseach.