Work permit rules eased to address labour shortages in key sectors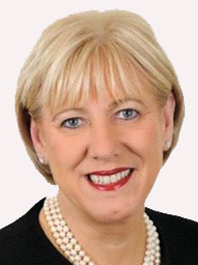 Employment permit rules are set to be eased to address immediate labour shortages in key sectors such as hospitality, construction, health and road haulage.
Business Minister Heather Humphreys announced the changes, which will apply to workers from outside the European Economic Area (EEA) from 1 January 2020, following a comprehensive review.
Ireland operates a managed employment permit system through occupation lists, namely the Critical Skills and Ineligible Lists of Occupations, which are reviewed twice a year based on labour market conditions and submissions from sectors and other stakeholders.
Under the changes, all chef grades are now eligible for an employment permit and the occupation will no longer be subject to quotas.
All nurses can now qualify for a Critical Skills Employment Permit, which brings immediate family reunification, broad access to the Irish labour market for family members and a fast track to long-term residency after two years.
Most professional occupations in the construction sector can now qualify for a Critical Skills Employment Permit. Technician and construction support occupations, such as Foreman, Architectural Technician and Construction Safety Officer, can qualify for a General Employment Permit.
Other changes include an extension of the quota for HGV drivers by 200.
Ms Humphreys said: "A strong economy and full employment present their own challenges as labour shortages in certain sectors demonstrate.
"I am pleased to announce these changes, which will fill immediate gaps in businesses across a range of sectors. The employment lists are reviewed twice a year so that we can be as flexible as possible in an evolving labour market.
"The changes are evidence-based and take into account that we still have 4.8 per cent unemployed in Ireland and 6.3 per cent in the EU28. The sectors involved have had to prove that they are making every effort to recruit staff domestically and train up workers. Ultimately this is the primary way of dealing with labour shortages in the longer term."