William Fry: Volume of M&A deals in Ireland reaches five-year high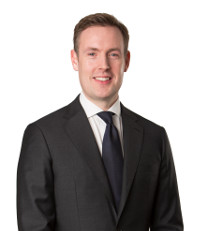 The volume of M&A deals in Ireland reached a five-year high, despite a backdrop of increased geo-political instability and macro-economic issues, according to William Fry.
The law firm today published its published the eighth edition of its annual M&A review, finding that there were 162 deals in 2018, up from 151 the year before.
Meanwhile, the total value of deals fell by 57 per cent to €7 billion in 2018.
Shane O'Donnell, partner and head of corporate/M&A at William Fry, said: "Activity was strongest in the first three quarters of the year, with both the value and volume of M&A deals falling as 2018 drew to a close. This is consistent with global M&A patterns and reflects growing unease due to political and economic uncertainty."
He added: "As we move into 2019, the outlook for M&A activity in Ireland is more mixed than has been the case over recent years. The first few months of the year may be more subdued in terms of both value and volume than in 2017 and 2018.
"However, the fact that mid-market activity accounts for such a significant share of Irish M&A will mitigate against downward pressure that may be seen in some other markets where larger deals are more prevalent. Absent any major shock, overseas and domestic companies will continue to make acquisitions of businesses in this bracket as they seek to respond to challenges posed by an ever evolving economic and political landscape."