William Fry congratulates winners of Irish Junior Lawn Tennis Championships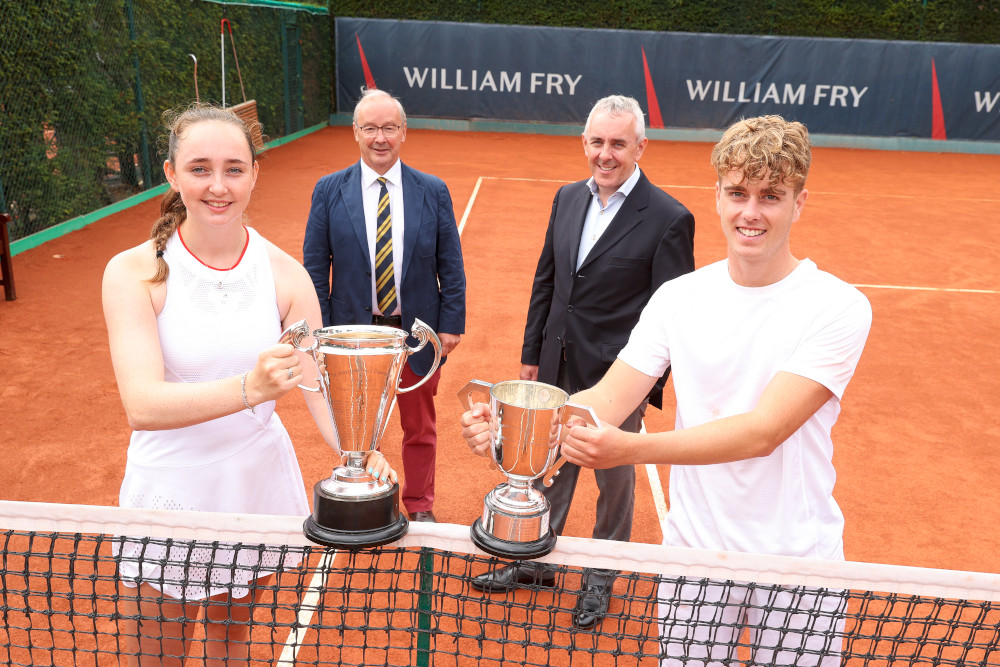 William Fry has congratulated the winners of the Irish Junior Lawn Tennis Championships of Ireland, one of the oldest amateur sporting events in the world, which it has sponsored for the 12th year.
Recognised as one of the most prestigious events in youth tennis, the championship acts as a scouting process for budding professionals while also providing great exposure for emerging Irish talent for the past century. It is also one of the longest running junior tennis tournaments on record, having held its first championship in 1914.
The tournament began at Fitzwilliam Lawn Tennis Club on Sunday 15 August following two days of qualifiers and culminated in the grand finals across eight events on Saturday 21 August, with a presentation of prizes to the winners on the day.
Liam McCabe, chair of William Fry and head of the projects team, attended the grand finals along with John Marks, president of the Fitzwilliam Lawn Tennis Club.
The full list of winners on the day in each category included:
Kate Gunne – Girls singles under 12 category
Charlie Riley – Boys singles under 12 category
Rachel Deegan – Girls singles under 14 category
Oliver Hradilek – Boys singles under 14 category
Elena Karantali – Girls singles under 16 category
Simon Janzen – Boys singles under 16 category
Aisling O'Connor – Girls singles under 18 category
Hugh O'Sullivan – Boys singles under 18 category