Walkers announces partnership with The Little Museum of Dublin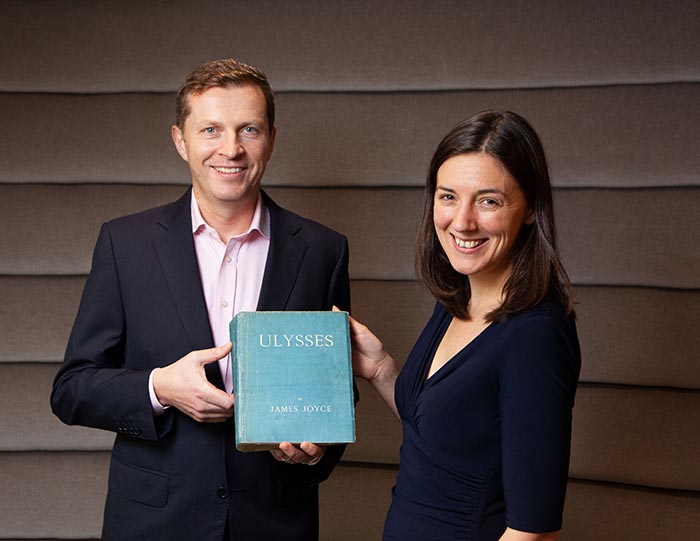 Walkers has announced a new conservation partnership with The Little Museum of Dublin to help secure the future of the collection.
The partnership will see the international law firm's Dublin office sponsor one of the museum's most treasured artefacts, a first English edition of James Joyce's masterpiece Ulysses.
Managing partner Garry Ferguson said: "At Walkers, it is important to us that we promote the arts within our local community and our commitment to the Little Museum of Dublin, which celebrates the events and people who have shaped our city, hopefully demonstrates this."
Sarah Costigan, deputy director at the Little Museum, added: "Preserving the collection and making it available for the use and enjoyment of the public is at the heart of the museums mission. We are proud to partner with Walkers to ensure our collection will be researched, displayed and preserved for future generations."
The Little Museum of Dublin, based on St Stephen's Green, chronicles the history of the Irish capital in a multi-award-winning collection.