US: Supreme Court protects access to abortion pills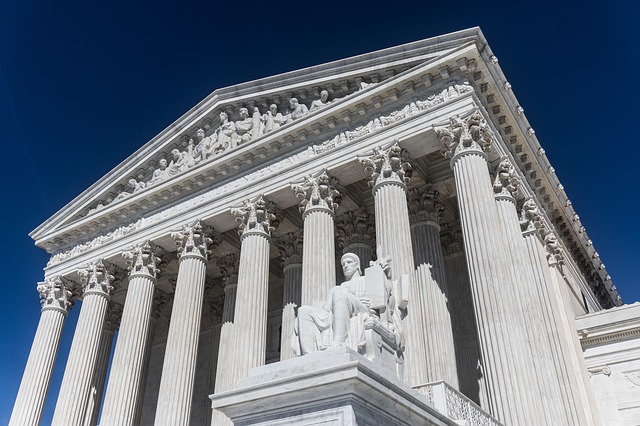 A court order which would have banned access to abortion pills across the United States has been stayed by the country's Supreme Court pending further appeals.
Judge Matthew Kacsmaryk, a conservative judge in Texas, had this month ordered the US Food and Drug Administration (FDA) to revoke its long-standing approval of the drug mifepristone, which is used for the majority of abortions in the US.
However, in a decision welcomed by the Biden administration and abortion rights campaigners, the Supreme Court decided on Friday by 7–2 to prevent the controversial order from going into effect pending the full appeals process.
The case, brought by a group called the Alliance for Hippocratic Medicine, represented by the Christian legal organisation Alliance Defending Freedom (ADF), now returns to the Court of Appeals for the Fifth Circuit and is likely to end up before the Supreme Court again.
The latest ruling comes nearly a year after the Supreme Court overturned the landmark 1973 ruling in Roe v Wade, paving the way for individual states to restrict access to abortion for the first time in decades.
In a statement, President Joe Biden said: "As a result of the Supreme Court's stay, mifepristone remains available and approved for safe and effective use while we continue this fight in the courts.
"I continue to stand by FDA's evidence-based approval of mifepristone, and my administration will continue to defend FDA's independent, expert authority to review, approve, and regulate a wide range of prescription drugs.
"The stakes could not be higher for women across America. I will continue to fight politically-driven attacks on women's health. But let's be clear — the American people must continue to use their vote as their voice, and elect a Congress who will pass a law restoring the protections of Roe v Wade."
Erik Baptist, senior counsel for ADF, said: "As is common practice, the Supreme Court has decided to maintain the status quo that existed prior to our lawsuit while our challenge to the FDA's illegal approval of chemical abortion drugs and its removal of critical safeguards for those drugs moves forward.
"Our case seeking to put women's health above politics continues on an expedited basis in the lower courts.
"The FDA must answer for the damage it has caused to the health of countless women and girls and the rule of law by failing to study how dangerous the chemical abortion drug regimen is and unlawfully removing every meaningful safeguard, even allowing for mail-order abortions.
"We look forward to a final outcome in this case that will hold the FDA accountable."