US: Juul settles teen vaping lawsuits for $462m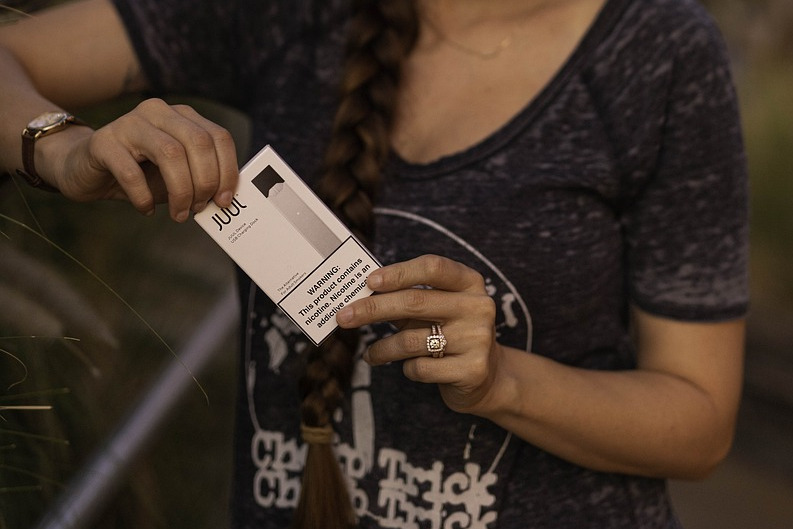 Juul, one of the world's most recognisable e-cigarette brands, has agreed to settle seven US lawsuits alleging that it marketed its products to children for a total of $462 million (around €420 million or £340 million).
The largest multi-state agreement with Juul brings an end to lawsuits brought by the states of New York, California, Massachusetts, New Mexico, Illinois and Colorado as well as Washington D.C.
Juul has now settled lawsuits brought by 45 states for more than $1 billion, CNBC reports.
As well as a $462m payout, the settlement requires Juul to ensure that its products are only available behind retail counters and to verify the age of online consumers. It also imposes marketing restrictions, including banning the company from using anyone under the age of 35 in promotional material.
New York will receive $112.7 million from the settlement over an eight-year period, which the Attorney General's office said will be used to support underage vaping abatement programs across the state.
Letitia James, New York's Attorney General, said: "Juul lit a nationwide public health crisis by putting addictive products in the hands of minors and convincing them that it's harmless — today they are paying the price for the harm they caused.
"Too many young New Yorkers are struggling to quit vaping and there is no doubt that JUUL played a central role in the nationwide vaping epidemic.
"Today's agreement will help young New Yorkers put their vapes down for good and ensure that future generations understand the harms of vaping. I thank my fellow attorneys general for their collaboration on this effort to protect the health and well-being of our communities."
California's Attorney General Rob Bonta said: "Today is another step forward in our fight to protect our kids from getting hooked on vaping and nicotine.
"By using advertising and marketing strategies to lure young people to its products, JUUL put the health and safety of its vulnerable targets and the California public at risk.
"Today's settlement holds JUUL accountable for its actions and puts a stop to its harmful business practices. What's more, it will bring millions in funding to help California abate and prevent the harms of e-cigarettes and nicotine addiction.
"As a father and as our state's top law enforcement official, I remain committed to protecting the health, quality of life, and future of California's children."