'Unenforceable' age limit for e-scooters to be dropped from bill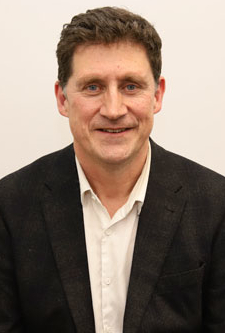 Plans to criminalise the sale of e-scooters to under-16s have been dropped by ministers amid concerns the law would be unenforceable.
The Road Traffic and Roads Bill 2021, which cleared the second stage in the Dáil in November, will regulate e-scooters in Ireland for the first time. They will be classed as "powered personal transporters" (PPTs).
Ministers have now agreed to introduce a number of amendments to the bill at committee stage, including one to remove section 34, which would make it an offence to supply a PPT to a person under the age of 16.
The Department of Transport said the law "would be unenforceable, as ownership of PPTs is not to be registered and there is no requirement for persons to carry proof of age in Ireland".
Another amendment will change how a PPT is defined. The bill defines PPTs by reference to maximum design speed, weight and power, but the government will seek to amend this "so that the weight, speed and power output in the definition may be varied in the future through regulations".
The bill deals with a number of areas of road traffic law beyond PPTs, and the government has proposed a number of amendments in these areas as well:
A new power will be introduced to allow the Road Safety Authority to revoke a driving license where a person no longer meets, or has never met, the criteria for eligibility for a driving license. This is being done to protect the integrity of the driver licensing system.

New functions will be conferred on Transport Infrastructure Ireland (TII) in respect of recharging infrastructure for zero to low emission vehicles; and an Office of Low Emission Vehicles (OLEV) will be established, initially in the Department of Transport but later to transfer to TII. OLEV will have a broad remit in support of the goal of achieving one million electric vehicles on Ireland's roads by 2030.

The minister will be empowered to make regulations to allow the RSA to provide online access to NCT data for vehicle owners in respect of their vehicles. As well as providing full transparency for vehicle owners in relation to test histories, it will also allow prospective buyers of second-hand vehicles to gather more information when making a decision to purchase a pre-owned vehicle from a seller who is willing to share the test history.

Following from the advice of the Attorney General, the minister will be empowered to set in regulations the degree of variance permitted in evidential breath tests for alcohol.

There will also be amendments to improve provisions already in the bill to facilitate enhancing Motorway Operation Services (eMOS) on the M50 and the BusConnects project.
Transport minister Eamon Ryan said: "The Road Traffic and Roads Bill is already a substantial bill, but these amendments are important, and I believe will prove very worthwhile.
"In particular, there has a been a great deal of discussion about PPTs, and I have listened to this. This is an area where the technology is changing very rapidly. It is important that we can respond to what are sure to be many changes in this area in the relatively near future."
He added: "I know that much of the response to this bill has, rightly, focused on the need to get the right legislation in place for PPTs. The bill is however dealing with other matters too.
"Among the amendments proposed, one which I believe will prove particularly important in the coming decade is that relating to electric vehicles. If we are to achieve our goal of boosting take-up of electric cars, we need to have the necessary recharging infrastructure, and the new powers for TII will be an essential component in providing it.
"The new Office of Low Emission Vehicles (OLEV) will be taking on tasks already done across a number of bodies and will provide a much-needed focus in helping us to achieve our 2030 target."
Hildegarde Naughton, minister of state in the Department of Transport, added: "I warmly welcome the decision by government to agree these amendments to the Road Traffic and Roads Bill.
"It is important to ensure that we have the best possible legislative basis for traffic management on the M50 if we are to safely improve traffic flow on the motorway network. Likewise, we need a robust basis in law for BusConnects if we are going to make sustainable public transport more effective and attractive.
"As we look towards developing technologies, the measures on PPTs will help to ensure that we can maintain flexibility in responding to developments in the rapidly evolving micromobility sector.
"While the bill allows for the use of PPTs in public places, it also allows for regulations of how they can be used and extends existing offences under road traffic legislation to users of PPTs, thereby improving safety for all road users."