UN investigation into Magdalene laundries 'raises significant issues'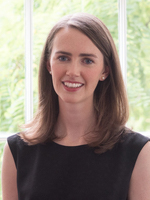 A new UN investigation into Ireland's treatment of a woman who was abused in Magdalene laundries for nearly two decades has wide-ranging implications, a human rights expert has warned.
The UN Committee Against Torture (UNCAT) has launched an investigation into the State's treatment of 70-year-old Elizabeth Coppin, who alleges she was abused between 1951 and 1968.
The Department of Justice has been given until 20 May 2020 to submit a response to Ms Coppin's case.
Dr Maeve O'Rourke, a barrister and lecturer who has worked with Justice for Magdalenes Research, told The Irish Times that the case "raises significant issues of accountability".
She added: "It is about proper acknowledgement of the legal wrongs done and the State's role in the suppression of evidence."