UK Supreme Court rejects challenges to Northern Ireland Protocol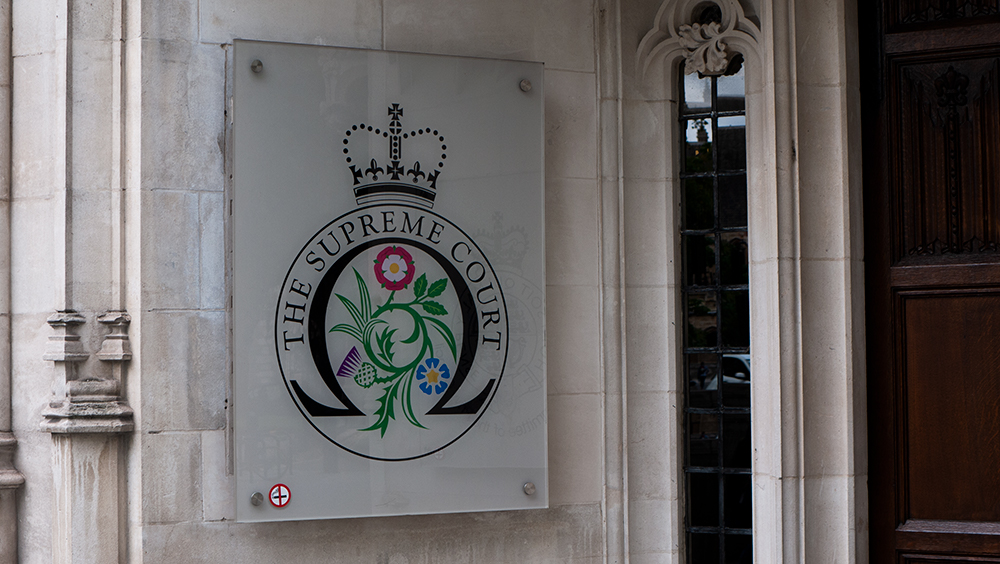 The UK Supreme Court has rejected two unionist legal challenges to the lawfulness of the Northern Ireland Protocol.
One of the two challenges, which were heard together last year, was brought by a group of senior unionist politicians led by Traditional Unionist Voice (TUV) leader Jim Allister and including former first minister Arlene Foster, while the other was brought by loyalist pastor Clifford Peeples.
In a judgment handed down this morning, the judges unanimously dismissed all three grounds of appeal, including claims that the Protocol is unlawful because of its purported incompatibility with the Acts of Union 1800 and the Northern Ireland Act 1998.
The court accepted that the Protocol conflicts with Article VI of the Acts of Union, which states that Britain and Ireland will be "on the same footing" in terms of trade, but stressed that the "most fundamental rule of UK constitutional law is that Parliament, or more precisely the Crown in Parliament, is sovereign and that legislation enacted by Parliament is supreme".
It was the "clearly expressed will of Parliament", through the European Union (Withdrawal Agreement) Act 2020 which amended the European Union (Withdrawal) Act 2018, to allow the UK government to implement the Brexit agreement with the EU, and Article IV has been "modified in part" as a result of that Act, the judges said.
The court went on to reject claims that the implementation of the Protocol led to a change in the constitutional status of Northern Ireland without a poll, contrary to the 1998 NIA.
The judges noted that the Supreme Court had previously held the 1998 Act does not regulate any change in the constitutional status of Northern Ireland other than the right to determine whether to remain part of the UK or become part of a united Ireland.
The final ground of appeal, challenging the lawfulness of 2020 Regulations allowing the Northern Ireland Assembly to vote on the Protocol without the typical requirement for cross-community support, was also rejected on the basis that they were lawfully made under the amended 2018 Act.
Responding to the ruling, a spokesperson for the UK government told the BBC: "The Supreme Court was right to reaffirm the sovereignty of Parliament in approving and legislating for the agreement negotiated in 2019.
"However, this does not change our determination to address the real problems the protocol is causing in Northern Ireland. Intensive talks with the EU continue to that end, looking across the full range of issues we have raised."