UK law societies join up to examine role of law and lawyers in tackling climate change at major conference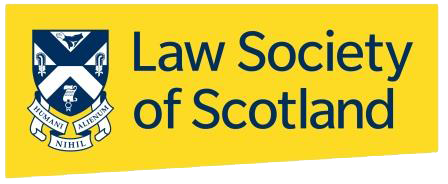 Climate justice professor and former Irish president Mary Robinson is among the high-profile speakers at a major legal conference in Edinburgh today – ahead of the UN climate change summit, COP26, which begins on Sunday.
The event, hosted jointly by all three UK law societies and which will bring together over 1,000 delegates online and in person, is set to examine the role of the law and lawyers in tackling climate change.
Key speakers at the event include Professor Paul Watchman, a recognised legal authority in areas connected with ESG (environmental, social and governance), and Lord Stewart of Dirleton QC, the Advocate General for Scotland. Dame Elish Angiolini QC will lead a panel discussion on climate change in legal education, while Scottish Parliament presiding officer, Alison Johnstone, will chair a session on law-making, legal interventions and litigation in the climate crisis.
Barrister and award-winning author, Professor Philippe Sands QC, will close the day with his discussion on ecocide, asking if it should be a fifth international crime.
The Law Society of Scotland has also developed its first environmental policy after carrying out carbon audits for 2018-19 and 2019-2020. The pandemic, which saw the society's staff team move to homeworking, led to a reduction of almost two-thirds in the organisation's carbon footprint in 2020. As part of its new policy, the Society has committed to an ongoing carbon management plan.
Ken Dalling, Law Society of Scotland president, said: "Our COP26 conference features some of the most high-profile legal minds working in this area and will stimulate challenging, thought-provoking discussion.
"Solicitors have a vital role to play in the climate action debate, not simply in advising their clients and employers, but in developing and implementing solutions to tackle the global climate crisis and in ensuring access to justice for those adversely impacted by climate change.
"We recognise our leadership role as a professional body, and the important role which our members can play within their own organisations. In addition to taking forward recommendations to curb our own environmental impact as an organisation, we also want to encourage our members to take a climate-conscious approach in their work and will be looking at practical ways to support our members in addressing the most critical issue of our age."
Rowan White, president of the Law Society of Northern Ireland, said: "Climate change is undoubtedly one of the biggest challenges facing the world today. As trusted advisors working across public, private and third sector organisations, solicitors are uniquely placed to support the positive changes necessary to address the climate emergency.
"The Law Society of Northern Ireland is the professional body for around 3,000 solicitors in the province, and we recognise our role in supporting the solicitor profession in NI address climate issues both for their clients and as businesses in their own right. We are delighted to partner with our UK sister societies for this important event which we hope will be a catalyst for further productive collaboration and coordination of action on climate change by the legal professions across these islands."
I. Stephanie Boyce, president of the Law Society of England and Wales, said: "We are delighted to be working alongside the Law Society of Scotland and the Law Society of Northern Ireland to lay the foundations for the legal sector to make a positive contribution to combatting climate change.
"The eyes of the world will be on the COP26 summit and it is vital that its outcomes protect human rights and access to justice, as well as strengthening global climate justice.
"With this conference, alongside our research hub, we aim to empower solicitors and law firms to play a progressive role in the transition to net-zero and prepare for the consequences of the changing climate."