UK: English appeal court dismisses 'book-ended' indefinite leave to remain claim with 111-day residence gap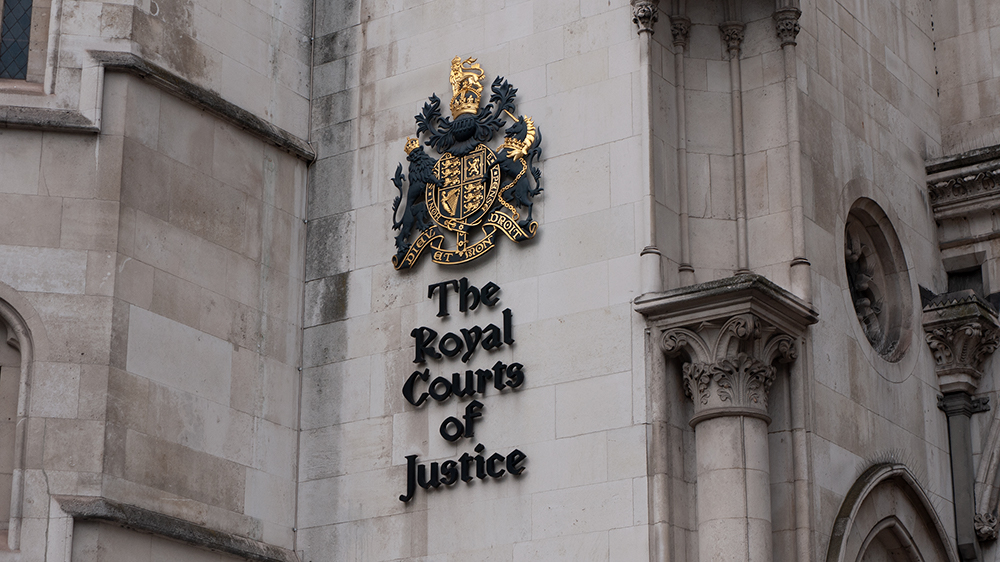 The Court of Appeal in England and Wales has concluded that a judicial review petition by a man who was refused indefinite leave to remain (ILR) based on 10 years of continuous lawful residence in UK was permissible but fell to be refused.
Appellant Victormills Iyieke argued that he had "book-ended" leave between two periods of lawful residence in the UK that ought to count towards the 10-year requirement. The Secretary of State for the Home Department initially refused his application on the basis that this period did not count towards the requisite period of lawful residence.
The appeal was heard by Lord Justice Arnold, Lord Justice Dingemans, and Lord Justice Warby. Zainul Jafferji and Arif Rehman appeared for the appellant and Ben Keith for the respondent.
Continuous period
The appellant first entered the UK as a student on 13 February 2011. Following the expiration of his initial period of leave he made an in-time application for post study leave, which expired on 9 August 2014. He then made an out-of-time application for leave to remain on compassionate grounds in September 2014 which was initially refused but later granted until 11 February 2020 following an appeal to the Upper Tribunal. A further in-time application extended his leave again to 30 July 2022.
On 17 February 2021, the appellant applied for ILR on the grounds of 10 years of continuous residence. By an email dated 13 June 2021, the Secretary of State refused his application. It was recorded in the email that discretion could not be exercised because the appellant had not complied with the rules, and that discretion would have been exercised in his favour only if he had applied within 28 days of his leave expiring.
It was submitted for the appellant that, per paragraph 276B of the Immigration Rules, the 111 days during which he did not have leave should count towards the 10-year requirement as they were "book-ended" by two periods of lawful residence. Alternatively, even if the period were to be ignored, the 10-year requirement had been accrued by the date of the Home Secretary's decision.
On behalf of the respondent, it was submitted that the appellant's period of leave was not "continuous" within the meaning of the Immigration Rules as he did not have a qualifying previous application under which the 111-day period could be counted. Further, there was no relevant discretion that could be exercised in the appellant's favour in the Long Residence guidance.
Right to reject
Lord Justice Dingemans, with whom the other judges agreed, noted that permission for judicial review ought to be granted, and said: "In my judgment 'the previous application' cannot be a reference to any unsuccessful application made in a period of book-ended leave before 24 November 2016. This is because the reference is to 'the' previous application and not 'a' previous application. 'The' previous application must have resulted in a period of leave because otherwise there will be other periods of overstaying which need to be disregarded."
He continued: "After 9 August 2014 Mr Iyieke did not have any form of lawful residence until 28 November 2014 and there is nothing in paragraph 276B(v) which requires that to be overlooked. Mr Iyieke did not therefore satisfy the requirements of 10 years continuous lawful residence as at 13 June 2021 and the Secretary of State was right to reject his application for ILR on the basis of 10 years continuous lawful residence by email dated 13 June 2021."
Addressing whether there was any relevant discretion that could be exercised, Dingemans LJ said: "The short answer to this point is that the discretion provided in the guidance to waive compliance with the rules was, as appears from the text of the Long Residence guidance is based on circumstances such as illness or postal failures. There is nothing of that sort in this case."
He concluded: "Mr Jafferji and Mr Rehman are right that Mr Iyieke was encouraged by the terms of the application form to list any basis that he had for claiming leave to remain, and he cannot be criticised for taking that step. However, the Secretary of State addressed those submissions, recorded that Mr Iyieke had outstanding leave, and that those matters would be dealt with in relation to that grant of leave to remain. There was nothing unlawful in taking that approach."
The claim for judicial review was accordingly dismissed.