Trinity FLAC appeals for student volunteers for technology research project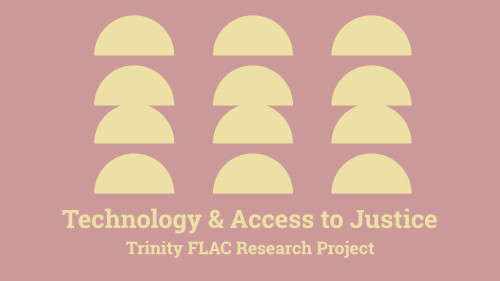 Trinity FLAC has appealed for student volunteers for a summer research project on technology and access to justice.
The project, open to students from all years, alumni, Master's students and those on Erasmus, seeks to examine the potential use of IT in the legal sector to further social justice.
Ciara McLoughlin, chairperson of Trinity FLAC, told Irish Legal News: "Taking part in this research project is a great opportunity to improve your legal research and writing skills and all contributors will have their name featured on the final publication. It is also a brilliant way to get involved in FLAC while contributing to a valuable piece of research."
Volunteers should contact tcdflacresearchproject@gmail.com by Friday 5 June, 5pm, including their name, year and any previous experience with Trinity FLAC or a research project. Applications can "also include a preference for a certain topic if you have one, and we would love to hear any suggestions you have for the project".
The research project is divided into sections, with participants grouped into teams to work on a specific chapter of the project. Generally, participants will write between 1,000 to 1,500 words, though this is "a very flexible guideline".