Traveller Equality and Justice Project recognised at UCC teaching awards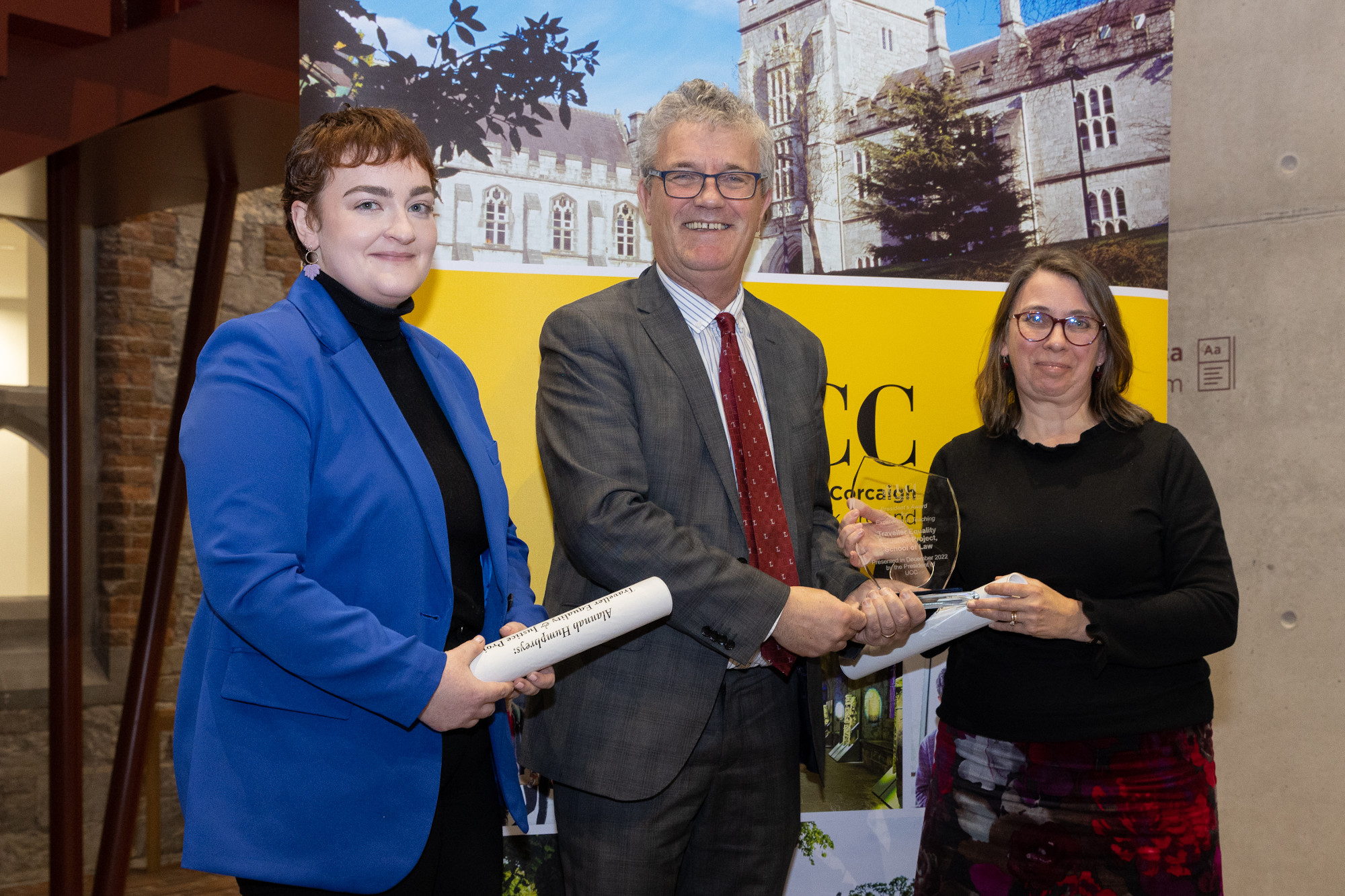 The Traveller Equality and Justice Project (TEJP) has won recognition at University College Cork's Teaching Excellence Awards.
A partnership between UCC School of Law and legal rights group FLAC, the project operates a clinic providing information and representation to Travellers who have experienced discrimination in accessing goods and services in Cork and Kerry.
At this year's Teaching Excellence Awards, the TEJP received the president's award for excellence in teaching for teams.
The TEJP clinic is overseen by TEJP staff Dr Fiona Donson, Dr Samantha Morgan-Williams and Alannah Humphreys, and funded by an EU Rights Equality & Citizenship Award 2021–2023.
The clinic is an elective clinical module for BCL students, taking 15 students per academic year. Students have two hours of contact time a week for the full academic year, alongside independent study and occasional group work (around 12 hours a semester).