NI: TLT relocates Belfast office to River House after sustained growth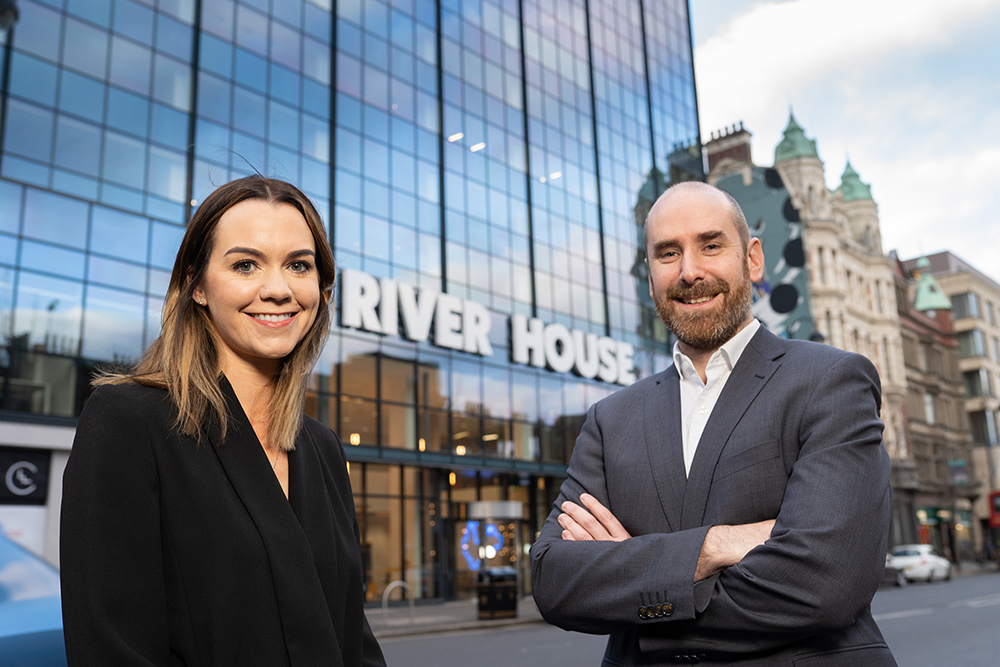 UK firm TLT has relocated its Belfast office to River House, becoming the first corporate tenant at the landmark building in the Cathedral Quarter.
The move concludes a year of growth for TLT in Belfast, having completed its full service offering in Northern Ireland by expanding into employment law in July and corporate law in January.
It also follows a series of hires and promotions, including the appointment announced just this week of new partner Fergal Maguire, who joins from Cleaver Fulton Rankin Solicitors.
TLT will now occupy 12,000 sq. ft. of Grade A refurbished office space over the top two floors of River House, with an open plan work area for over 100 people including project rooms, break out areas and quiet spaces to support agile working, and a top floor client suite.
Katharine Kimber, TLT's Belfast location head, said: "We are driving forward with our ambitious plans to grow our team and offering in Belfast. This mirrors the UK-wide good news story for us, having grown by over 60 per cent in the last five years.
"Our long term investment in the move to River House is recognition of where we are now and of where we aim to be. We believe we can bring fresh thinking and a progressive approach to legal services here in NI. River House embodies that in terms of the work space it will provide all of us who work at TLT and the facilities we'll be able to offer our clients."
Judith Allen, the TLT real estate partner who secured the deal, said: "The TLT Belfast story is a real success. The move to River House is a key part of our journey and lays important foundations for our future. The investment in prime office accommodation demonstrates our confidence in the team we have built and in the market.
"Grade A office space in NI has been in pretty short supply. River House is a great example of the city filling that gap through innovative refurbishment projects that show confidence in Belfast as an attractive location for businesses."
Rachael Pittaway of Castleforge Partners, the fund managers who bought the River House building in 2016, added: "We are delighted to welcome TLT as our first corporate tenants who have leased the top two floors of the building to accommodate the growth of their business and employee numbers and wish them well with future expansion."
McConnells acted on behalf of Castleforge and CBRE acted on behalf of TLT, with CBRE also retained on the project management of TLT's fit-out.