TLT appoints renewable energy development expert David Miller as Belfast partner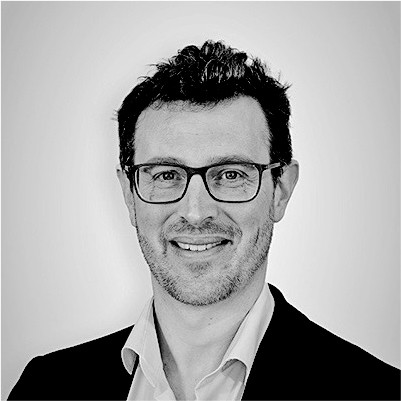 UK law firm TLT has appointed Belfast-based renewable energy development expert David Miller as partner in the firm's UK-wide real estate team.
Mr Miller has over a decade of experience advising on the investment, sale and development of renewable energy projects as well as advising landowners, developers and investors on the purchase and sale of large-scale residential and logistics property developments throughout the UK.
He previously worked as primary counsel for one of the most influential solar developers in the world, Lightsource BP, on all its UK development and freehold acquisition work.
He has also acted for a landowner on the first installed 49.9MW battery project in the UK and for a landowner in a proposed hybrid development — a combination of gas reciprocal engines totalling 600MW alongside battery storage capacity totalling 600MWh with electrical output of 150MW.
His additional experience includes acting for a number of landowner consortiums on the disposal of sites of 700 up to 4,500 residential units and employment areas. He is also active in strategic land work acting on a number of large nationally important strategic sites.
Based in the firm's Belfast office, Mr Miller will advise landowners and developers on site identification, project structuring and the negotiation of commercial terms in connection with solar, hydro and other renewable energy projects, as well as large-scale infrastructure projects across the UK.
As part of the real estate, he will work closely with the firm's future energy team providing specialist guidance and support to some of the firm's key clients.
Commenting on his appointment, Mr Miller said: "Whether from political pressure from local or national government, public opinion or volatile markets for natural resources, the clean energy sector continues to grow year-on-year. The market is forever changing and evolving and I'm delighted to be joining TLT at what is clearly a time of growth for the firm.
"The investment into TLT's future energy sector has contributed to the firm being recognised as leading national adviser. I'm excited to be joining a law firm that lives and breathes the sector as I do. I look forward to working with TLT's expert future energy team, to help continue to support the market and drive forwards innovative and dynamic projects that will prepare our clients for what comes next."
Maria Connolly, head of future energy and real estate at TLT said: "We're delighted to be welcoming David to our team. David has a proven track record of developing strong and lasting relationships with his clients, exemplified through his longstanding work with Lightsource BP, which will help support the strategic growth of our national practice.
"We also welcome David's unique experience having advised several estates and farming clients, which will bolster the firm's practice in the agricultural sector."