Tesco warned of potential Irish lawsuit over member-only stores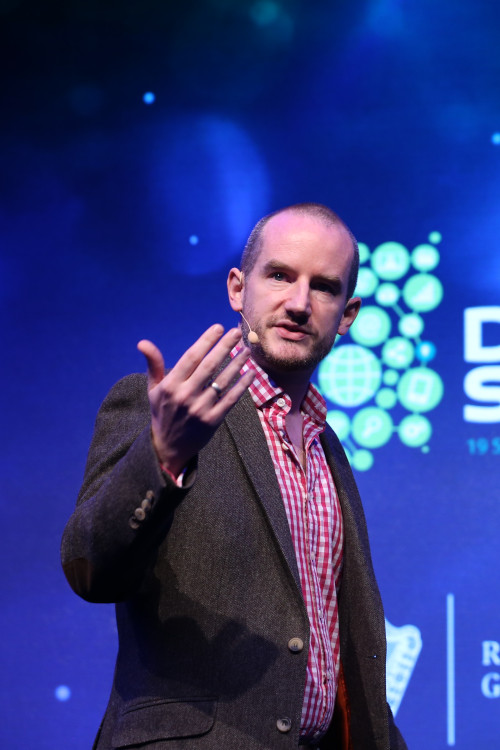 Tesco has been warned by the Irish Council for Civil Liberties (ICCL) that it could sue the supermarket giant if its UK "checkout-free store" pilot is expanded to Ireland.
The NGO wrote to Tesco in the wake of news reports about a man who was allegedly refused access to a store in London without downloading the Tesco app and signing up for the Clubcard loyalty scheme.
The store in question is part of a trial where members can pick up items and leave without paying. Cameras and weight sensors detect what customers have taken and charge them automatically through the Tesco smartphone app.
However, in a letter sent to Tesco's CEO Ken Murphy, ICCL said making entry to Tesco stores conditional on the "extensive data collection and processing" associated with the supermarket's loyalty scheme "infringes the principle of data minimisation set out in Article 5(c) of the UK GDPR".
Dr Johnny Ryan said: "We note that Tesco operates 800 stores in the EU (Ireland, Czech Republic, Slovakia, and Hungary). Tesco's data broker subsidiary, Dunnhumby, operates undertakings across the EEA (Czech Republic, Denmark, Finland, France, Germany, Hungary, Ireland, Italy, Netherlands, Norway, Poland, Slovakia, Spain). Tesco also holds subsidiaries in mobile telephone and banking.
"We will be obliged to take action if Tesco extends to any EEA country the practise of making access to stores conditional on subscription to its loyalty scheme. That action may entail communication, regulatory complaint, and litigation.
"We would be grateful if you would draw this to the attention of your Privacy Executive Committee, Group Risk and Compliance Committee, Executive Committee, Audit Committee, and Board."