'Surge' in legal claims over Mica scandal following grant scheme disappointment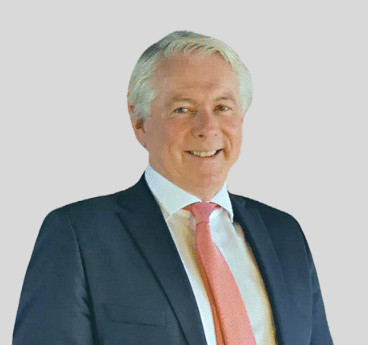 A disappointing government announcement on grants for victims of the Mica scandal has driven more people to take action through the courts, a lawyer representing hundreds of affected homeowners has said.
Dave Coleman, managing partner of Coleman Legal LLP, told Irish Legal News he has now been instructed to issue proceedings on behalf of 800 plaintiffs in Co Donegal against block suppliers and quarry operators as well as Donegal County Council and other State bodies.
The Dublin-based law firm first started to take on Mica clients in September 2021 and has already issued proceedings in the High Court in respect of one "pathfinder" case. Between five and eight lead plaintiffs will be in place by the end of the Long Vacation.
Ministers last week announced the Remediation of Dwellings Damaged by the Use of Defective Concrete Blocks Bill 2022, which it said will provide for 100 per cent grants subject to an overall maximum grant of €420,000 per dwelling.
However, Mr Coleman said the grants do not account for increases ithen cost of building and local inflation, while some people are excluded from the grant scheme because they own rental properties, holiday homes, commercial properties or farm buildings, or live in Northern Ireland.
"Since the bill has been discussed, we've had a surge in people who are seeking to vindicate their rights before the courts instead of availing solely of grants, which they know now will not be sufficient for them," he said.
A two-day visit to Inishowen last week saw the firm receive instructions from 300 clients, while a further 200 clients have instructed the firm since then. "We plan to return to Donegal to visit other areas, as we've been requested to attend meetings," Mr Coleman added.
The firm also plans to urgently contact the housing minister, Darragh O'Brien, over an element of the forthcoming bill on subrogation of claims which is "causing a bit of concern".
The general scheme states that where a homeowner is approved for a grant payment, the minister "shall be subrogated to such rights or claims related to the relevant dwelling as the applicant may have against other parties in respect of damage, loss or expense arising from or connected to the use of defective concrete blocks in the construction of the relevant dwelling".
Mr Coleman said: "That would mean the State taking over cases against themselves and I don't think that was the intention. That needs to be clarified, and hopefully it's a simple clarification." The firm has come up with a "suggested wording which would allow for any recovery against a non-State third party to be subrogated", he added.