Supreme Court sits with four women judges in five-judge panel in landmark moment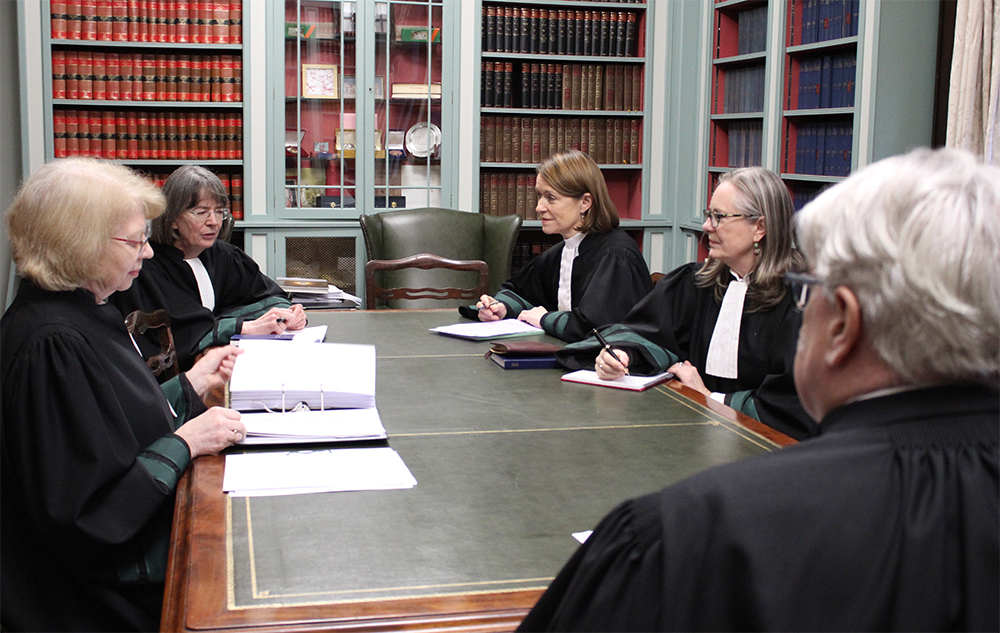 The Supreme Court sat as a five-judge panel with four women on the bench for the first time in Irish legal history this morning.
The Chief Justice, Mr Justice Frank Clarke, sat with Ms Justice Elizabeth Dunne, Ms Justice Iseult O'Malley, Ms Justice Mary Irvine and Ms Justice Mary Baker.
The landmark moment has been welcomed as an indication of the increasing representation of women in the Irish judiciary.
The number of women judges in Ireland has increased three-fold from just 13 per cent in 1996 to 38 per cent today.
Women make up four of the nine Supreme Court judges (45 per cent), seven of the 15 Court of Appeal judges (47 per cent) and 11 of the 40 High Court judges (28 per cent).
In the Circuit Court, women make up 16 of 38 judges (42 per cent), and in the District Court, women make up 23 of 63 judges (37 per cent).