Supreme Court ruling will 'completely change' Workplace Relations Commission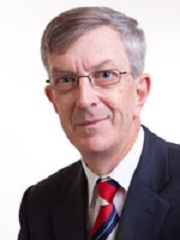 A landmark Supreme Court ruling on the operation of the Workplace Relations Commission (WRC) could lead to cases being dealt with more quickly, a leading employment lawyer has said.
The court yesterday rejected, by a 4-3 majority, a legal challenge arguing that the 2015 legislation underpinning the WRC is unconstitutional because only judges and courts can administer justice.
However, Mr Justice Donal O'Donnell, delivering the majority judgment, said some aspects of its procedures were unconstitutional, including the "blanket ban" on public hearings.
Employment lawyer Richard Grogan said public hearings in the WRC "will be a game-changer" with practical challenges but also a positive impact.
"Now that the Supreme Court has ruled hearings will be in public, this will enable the WRC to list multiple cases like the EAT did in the last recession to dispose of cases quickly," he wrote on LinkedIn.
"The Supreme Court case will change completely how the WRC operates. When it comes to the tsunami of redundancies which will arise [after Covid], it will have a positive effect in enabling cases to be dealt with quicker."
However, he noted that the WRC's premises in Landsdowne Road may not be suitable for public hearings as the "hearing rooms just about accommodate the parties".
The ruling comes a week after the government announced a new high-level review of Ireland's collective bargaining and industrial relations landscape.
Employment and labour law expert Professor Michael Doherty has been appointed to chair the review, which will consider issues including the adequacy of the current workplace relations framework.