Sunniva McDonagh SC to return to human rights watchdog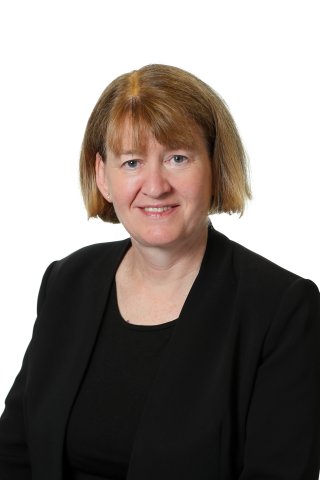 Barrister Sunniva McDonagh SC has been recommended by ministers for appointment to the Irish Human Rights and Equality Commission (IHREC).
The decision to reappoint Ms McDonagh, who previously served as a commissioner from 2014 to 2019, comes after Professor Siobhán Mullally, one of eight human rights experts recommended for appointment last month, withdrew from the process.
The new line-up of eight proposed commissioners, and the recommendation of Sinéad Gibney for the post of chief commissioner, will now go forward for approval to the Oireachtas and the president.
Justice Minister Helen McEntee said: "Ms Sunniva McDonagh brings a broad range of valuable experience, insights and perspectives that will further enhance the IHREC's work in the promotion of tolerance and acceptance of diversity in the State.
"IHREC's work in furthering the respect for the freedom and dignity of each person, and the elimination of human rights abuses and discrimination is incredibly important.
"I have no doubt that the Commission will benefit enormously from the legal and practical expertise that Ms McDonagh will bring to the institution."
Dr Frank Conaty, IHREC's acting chief commissioner, said: "The Commission welcomes the addition of Sunniva McDonagh SC as a proposed commission member. She, along with the seven other proposed commission members and our proposed new chief commissioner, will be a significant addition to the work and expertise of the Commission.
"Once confirmed by the Oireachtas and President Higgins, new commission members will join in the work of fulfilling the Commission's statutory mandate to protect and promote human rights and equality in the State."
Ms McDonagh has been a practising lawyer since 1982 and was made senior counsel in 2008. She is a member of The Bar of Ireland's human rights committee and has been a chair of the Mental Health Tribunal since 2010. She was recently elected as the next vice-chairperson of the EU's Fundamental Rights Agency (FRA).