Solicitor and insurance boss Ann Kelleher elected president of Insurance Ireland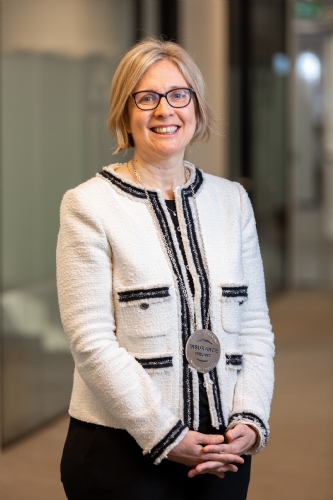 Ann Kelleher, qualified solicitor and CEO of Ark Life, has been elected president of Insurance Ireland for 2019/20.
Ms Kelleher, a graduate of UCD School of Law, has chaired the Insurance Ireland Life Council since 2017, which has led the industry's engagement on pensions policy including auto-enrolment.
Pensions policy will be one of her priorities for the year ahead, as well as supporting member engagement on domestic and European policy files and advancing the industry's diversity and inclusion agenda.
Ms Kelleher said: "I am very grateful for the support of the Insurance Ireland membership and the opportunity they have given me to lead the industry's work over the next 12 months.
"Insurance is at the heart of almost all economic activity in Ireland and it supports long-term financial planning for individuals and families. I want to ensure the industry's expertise helps to inform important policy developments including auto-enrolment pensions, as there is a once in a generation opportunity to increase pensions coverage, and we have the experience to help deliver the best outcomes.
"I look forward to advancing these and other policy priorities in the year ahead."