NI: Soldier F committal hearing adjourned until December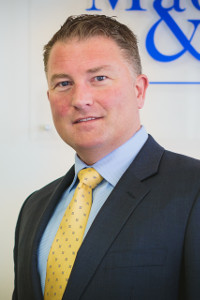 The trial of the former British soldier known as "Soldier F" in connection with two murders and four attempted murders on Bloody Sunday in 1972 has been adjourned until December.
At a committal hearing in Derry District Court this morning, Judge Barney McElholm granted an adjournment to allow the defence to prepare a witness list.
The judge made an interim order preserving Soldier F's anonymity, which lawyers for the Bloody Sunday victims have said they want to challenge.
Solicitor Ciaran Shiels of Madden & Finucane Solicitors, representing the families of 11 people killed on Bloody Sunday and most of the wounded, said: "This morning's hearing progressed as anticipated.
"It has been adjourned until 4th December 2019 to allow Soldier F's defence lawyers to provide a precise list of witnesses whose evidence it intends to challenge by way of a mixed committal hearing.
"Soldier F's lawyers have also objected to hearsay applications by the prosecution which concern the evidence of some living and now deceased soldiers.
"The judge has made an interim order which preserves Soldier F's anonymity. We intend to write to the Public Prosecution Service to ask it to robustly challenge Soldier F's anonymity. Public confidence in this prosecution requires it to proceed in an open and transparent manner.
"Soldier F should be prosecuted in a manner consistent with the prosecution of the vast majority of the limited number of soldiers who were prosecuted in the past for murder and attempted murder, without the benefit of anonymity."
Prosecutors announced in March that there was "sufficient available evidence" to prosecute Soldier F for the murder of James Wray and William McKinney, and the attempted murders of Joseph Friel, Michael Quinn, Joe Mahon and Patrick O'Donnell.
However, the PPS said the available evidence in respect of 18 other suspects – 16 former soldiers and two alleged Official IRA members – is "insufficient to provide a reasonable prospect of conviction".