Six-figure HSE settlement highlights 'urgent need' for mandatory disclosure law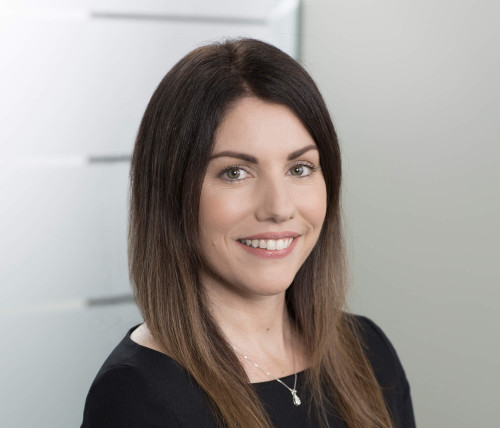 A substantial HSE settlement for a woman whose baby was delivered stillborn highlights the "real and urgent need" for new legislation on mandatory disclosure, her lawyers have said.
Homs Assist represented Rebecca Collins, a Co Clare woman who sued the HSE for allegations of medical negligence, a breach of duty of care and medical mismanagement for its part in the tragic loss of her first baby who was delivered stillborn 16 years ago.
The High Court action yesterday ended with a six-figure HSE settlement with admission of liability and a public apology.
Ms Collins' daughter died as a result of a 'true knot' in her umbilical cord. She only discovered by chance, 10 years later, that her cardiotocography (CTG) records had not been appropriately read by what was then known as St Munchin's Maternity Hospital and is now known as the University Maternity Hospital in Limerick, which led to a failure to identify and proactively manage the life-threatening risk to her baby.
The Patient Safety Bill, which passed report stage last month and is now going through the Seanad for further scrutiny, will require disclosures of any serious patient safety incidents, where any unintended or unanticipated injury or harm has occurred, as soon as reasonably practicable.
Rachael O'Shaughnessy, partner with Homs Assist, said: "While a long-awaited milestone was celebrated to see the Patient Safety Bill pass the report stage last month, we still need to see it move forward swiftly to become law.
"Cases such as this highlight the real and urgent need for the bill to be enacted. Sadly this case also serves as a shocking reminder to patients to ask and keep asking the difficult questions in relation to patient care particularly if it involved the death or injury of a loved one.
"Rebecca has fought this case with great dignity so that her daughter's death was not in vain. I'm honoured to have been able to support her and while we welcome today's settlement, I know that no amount of money could ever compensate for Hannah's life which is gone forever - laughter that will never be heard and a daughter who will be forever loved and missed."
Admitting liability and a failure in its duty of candor, in an apology read to the court today, a spokesperson for the HSE said: "The willingness of the family to share their experience was invaluable to allowing this investigation to learn from their experience and in helping to make recommendations to improve the systems and processes in place.
"The Maternity Hospital and the HSE confirms that they are committed to ensuring that the recommendations identified by this investigation report are implemented as a matter of urgency."