Single application procedure to simplify immigration of non-EEA nationals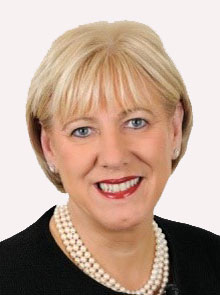 A single application procedure for employment permits and immigration permissions is set to be introduced.
At present, a person from outside the European Economic Area who is seeking to work in Ireland has to first make an application to the Department of Enterprise, Trade and Employment for a work permit, and then make a second application to the Department of Justice for an immigration permission.
The government has now agreed in principle that a single application procedure should be developed and that an inter-departmental working group should be established to develop an implementation plan for consideration by ministers within six months.
The decision comes on the back of the Single Permit Directive proposed by the European Commission in April, though the government said it would aim to address its "shortcomings".
Leo Varadkar, the Tánaiste and minister for enterprise, trade and employment, said: "Access to skills and talent is increasingly important for Irish businesses, and also for international businesses thinking about investing here.
"All interactions between businesses and the State should be as streamlined and efficient as possible, so I fully support having a single customer application system for permission to enter and work in the State, if that is possible.
"It would not only improve the service we offer to business but also improve the experience for people who want to move to and work in our country. The Working Group's report will allow the government to consider opting-in to the single permit Directive at a future date."
Heather Humphreys, the justice minister, said: "As a former minister for enterprise, and as the current minister for justice, I believe that a single application procedure for work permits and immigration permissions is a very good reform.
"We should aim to develop a new, user-friendly system which makes it easier for enterprise and prospective workers to use. We should also aim to reduce costs through increased digitalisation and centralisation.
"This would increase the attractiveness of Ireland in the very competitive international jobs market and enable us to respond effectively and quickly to meet the skills needs of the economy."
Damien English, the minister for business, employment and retail, added: "Ireland is competing with other knowledge economies for international talent to meet our labour market needs.
"I welcome the approach to provide a more user-friendly, intuitive, single-application system which will deliver a more seamless customer experience for users of the employment permits and entry visa systems. Reducing the bureaucratic burden for users and at the same time maintaining the integrity of both systems will also give more certainty to the processing timeframes for applications.
"The move to the single-application system will help improve our attractiveness for inward investment and for mobile and suitably skilled workers from across the globe."