NI: Short delay to transfer tests for school pupils to be challenged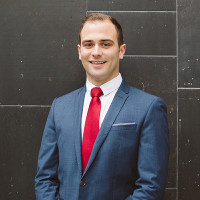 A legal challenge has been brought against the decision to simply delay the 2020 round of transfer tests for Primary 6 pupils in Northern Ireland.
A mother has instructed Belfast firm Phoenix Law on behalf of her 10-year-old daughter to challenge the decision to delay the exams for two to three weeks.
The family argues that it is unfair to expect children to go through the exam process having suffered such significant disruption to their schooling as a result of the COVID-19 pandemic and subsequent lockdown.
The 10-year-old in question attends an Irish language school and plans to sit the transfer exam in Irish, which the family said exacerbated the issue.
The child's parents have child care obligations and work and do not have a high standard of the Irish language, meaning she cannot continue to learn at home as easily as other children.
The transfer test authority PPTC and Education Minister Peter Weir have been named as respondents in the case.
Solicitor Ciaran Moynagh said: "It is difficult to envisage how children will be ready for any exams in November or December when we are not even sure how or if schools will open in September.
"GCSE and A-Level students have been accommodated by significant shifts in approach. Transfer tests students deserve equal accommodation as these exams have an equally significant impact on a young person's prospects."