Senator Ivana Bacik recognised as Irish Woman Lawyer of the Year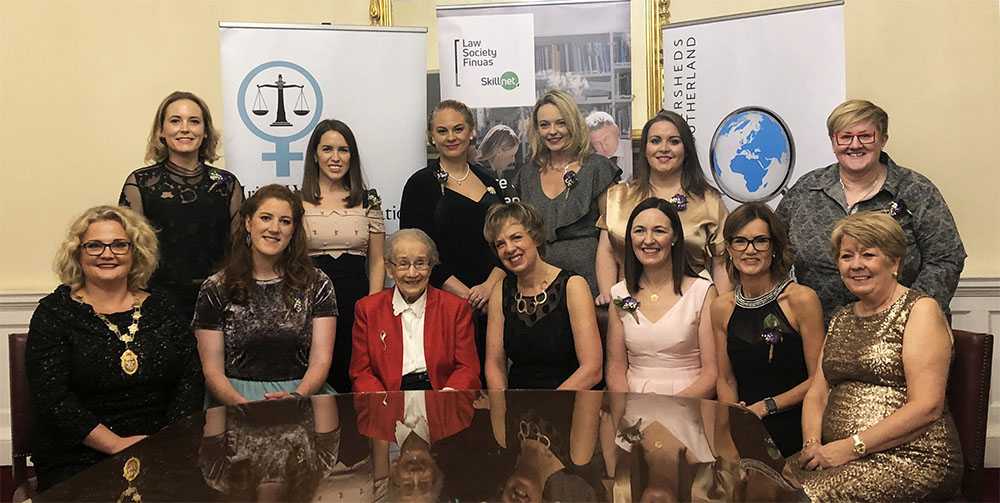 Senator Ivana Bacik received a standing ovation as she was named Woman Lawyer of the Year at a gala dinner organised by the Irish Women Lawyers Association (IWLA).
IWLA president and retired Supreme Court judge Ms Justice Catherine McGuinness presented the award to Senator Bacik at the association's best-attended gala dinner to date.
Accepting the award, Senator Bacik led applause at members of the judiciary in attendance, including Justices Donnelly, Faherty, Creedon, O'Hanlon and Stewart, together with Judges Ní Chúlacháin, Baxter and McNamara.
In her remarks, she exhorted those in the audience to follow the advice of Constance Markievicz to "wear short skirts and sturdy boots … and carry a revolver" in order to avoid the "sticky floor" that continues to affect women's participation in the higher levels of the legal profession.
Senator Bacik shared the standing ovation with her mother, Rita Bacik, who was introduced to the audience by IWLA chair Maeve Delargy, who said the maxim "strong women – may we know them, may we be them, may we raise them" certainly applied in this case.
The gala dinner was hosted by the Law Society of Ireland with support from the Law Society Finuas Skillnet and Eversheds Sutherland.