Scottish academics design board game to explain law on marriage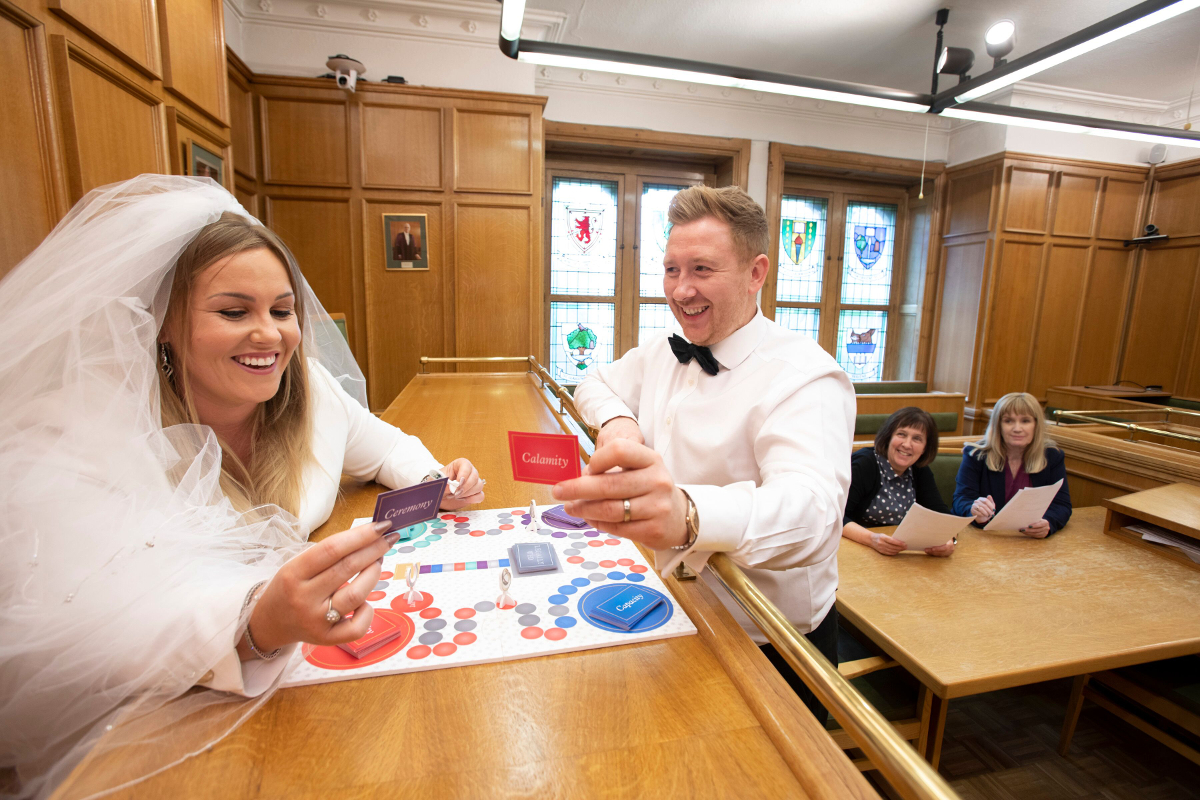 Scottish legal academics are developing a board game to help the public negotiate the complex legal world of marriage.
The new board game prototype is being unveiled today and is called Legally Wed. It has been inspired by the work of academics at University of Glasgow School of Law, namely Professor Jane Mair, Dr Frankie McCarthy and Felicity Belton.
The academics have drawn on their research in family law and the personal wedding stories of family and friends to create the game's tasks and challenges, which mirror real-life wedding mishaps on the way to the big day, our sister publication Scottish Legal News reports.
Players will have to race to plan their wedding and be first up the aisle to win the game. Along the way, in addition to choosing venues, food, outfits and the other trappings of a modern-day wedding, players must complete all the steps required for a legal marriage. If not, no matter how good they look in their Insta story, they will end the day without a spouse.
The team will continue to develop the prototype and hope it will be available for sale in 2020 for the public to try for themselves.