NI: Savage appointed governor of Maghaberry Prison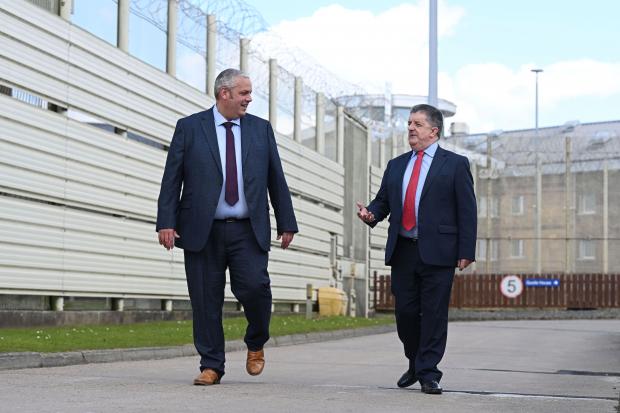 The Northern Ireland Prison Service (NIPS) has announced the appointment of David Savage as the new governor of Maghaberry Prison.
Mr Savage, who has served as deputy governor since September 2019, formally took up the post yesterday.
He takes over from David Kennedy, who has been promoted to director of prisons at NIPS headquarters.
Ronnie Armour, director general of the prison service, said: "David joined the Service in 1997 as an auxiliary officer and has worked his way up through various grades to this position. He has played a pivotal role in Maghaberry over the past number of years and in particular through the pandemic.
"He brings a wealth of experience to the position of governor at Maghaberry and I have no doubt he will continue the work of his predecessor David Kennedy, in progressing the prison as it supports and challenges the people in our care to change."
Mr Savage said: "While there will be challenges ahead, I am focused on working with my colleagues in Maghaberry, as well as the many partners who support us, to keep rehabilitation at the centre of our work.
"At the core of that will be supporting the men in my care to address their offending behaviour and to prepare them for their return to the community.
"Initially I will focus on our recovery from the pandemic to ensure that is done in a safe and sustainable way. Alongside that I want to drive Maghaberry forward to ensure as we play our part in helping to build a safer community in Northern Ireland."