Repurposing of Northern Ireland respite care facilities during Covid-19 breached statutory duties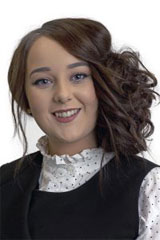 A disabled child in Northern Ireland, represented by the Children's Law Centre, has been successful in a High Court challenge of the decision to repurpose temporary respite care facilities during the Covid-19 pandemic.
The child, now aged 12, was adversely affected by the decision to repurpose a facility in March 2020, meaning it was not available for short break or respite care but only for longer-term residential placements.
More than 50 families are thought to have been affected by similar decisions across the five health and social care trusts. The facility in the case ultimately returned to its previous use in March 2021.
Mr Justice Michael Humphreys concluded that South Eastern Health and Social Care Trust "was in breach of the statutory duty which it owed to the applicant by reason of the decision to repurpose [the facility] and thereby deny the applicant short term breaks".
The judge added: "The short term breaks now having been restored, the relief in this case will be declaratory only."
Emma-Rose Duffy, solicitor with the Children's Law Centre, said: "Respite services are essential for families with disabled children. The issues around accessing temporary respite care have been long-standing and it is past time the systemic failures were dealt with and the lack of adequate facilities to meet children's complex needs is fully addressed.
"The decision to repurpose vital respite care facilities during Covid-19 only worsened the situation during a time of heightened need.
"This is a welcome judgment that recognises the severe adverse impact suffered by our client as a result of the trust's decision. Unfortunately, this is only one of the many similar stories where children with disabilities are unable to access vital temporary respite care and suffer as a consequence.
"This is vindication for our client and the family. The problems around a lack of respite facilities have been there for a long-time and we now need to see urgent and meaningful action to address them once and for all."