NI: Remote hearings 'not delivering access to justice' in family courts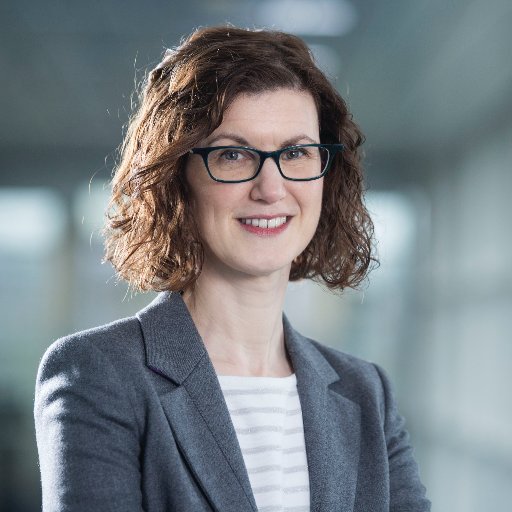 Remote hearings are not delivering effective access to justice in Northern Ireland's family courts, research by an Ulster University academic suggests.
The new report by Professor Gráinne McKeever on the impact of Covid-19 on the family courts, based on interviews with practitioners and litigants, concludes that remote hearings "are making the best of a bad situation but are not perceived as delivering effective access to justice".
It warns that the administration of justice is being "let down by the technology in the court system" and urges the Northern Ireland Courts and Tribunals Service (NICTS) to do more to "learn the lessons of how digital justice can enhance rather than stymie access to justice".
Professor McKeever found that several indicators of access to justice – fairness, participation, accessibility, inclusion, timeliness – were not evident in the experiences of the survey respondents.
A total of 125 practitioners and 63 litigants completed the online questionnaire, which ran from late October to mid-November and found:
Over two-thirds of the litigant respondents (69 per cent) said their case was not being dealt with fairly. In contrast, two-thirds of the practitioner respondents (65 per cent) felt cases were being dealt with fairly but they saw remote hearings as a poor substitute for face-to-face hearings.
Remote hearings were seen as inhibiting participation because of difficulties in replicating the interaction that would normally take place at face-to-face hearings.
Practitioners were concerned about being able to support clients during remote hearings, to help them understand the proceedings or to deal with the consequences of the judge's decisions.
For litigants in person, who are likely to already find court proceedings difficult to follow, further confusion in remote hearings was caused by not being able to tell who was speaking during the hearing and struggling to hear what was being said.
The ability to access remote hearings required being able to get the correct link to the right hearing, having reliable internet or phone connections, and having the space at home to focus on the hearing.
Practitioner respondents reported that it was difficult or impossible to take client instructions during remote hearings and that this was also difficult in physically distanced face-to-face hearings. Practitioners were concerned that this not only meant they might not be acting in their client's best interests but that the inability to enable client participation had a negative impact on the fairness of the case outcome.
Two-thirds (63 per cent) of our litigant respondents stated that their case hearing was adjourned for more than three months, with a quarter (25 per cent) having had their hearing delayed for eight months.
The technology, while it is now more familiar to many, remains problematic: connectivity, sound and vision problems, time delays, and getting locked out of hearings were issues reported by both litigant and practitioner respondents. This led respondents to state that courts were being let down by poor technology.
Professor McKeever said: "Gathering the views and experiences of both litigants and practitioners, our report published today highlights the extent of the impact of the pandemic on the family courts in Northern Ireland.
"The move to remote justice was a necessity rather than a choice and many of the limitations summarised are a product of the need to make urgent changes to manage the impact of Covid-19. This survey reviews the effect of these measures in maintaining the ability of family courts in Northern Ireland to function effectively through the pandemic, building on existing work in England and Wales.
"Our results highlight the challenges of enabling effective participation in remote hearings. Ten months into the Covid-19 pandemic, we should now be past the watershed point of unreliable technology. The focus should no longer be on how to ensure access to a hearing, but on how the courts can deliver access to justice in the current circumstances."