Raft of amendments to strengthen Official Languages Bill approved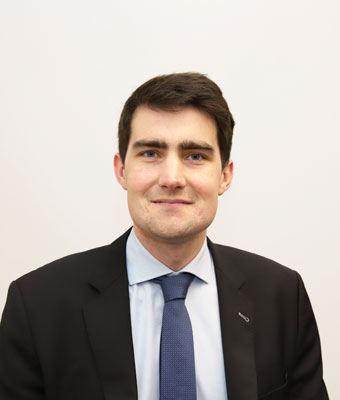 Proposed legislation to promote the Irish language is set to be strengthened through 32 amendments approved by ministers.
The government has published the heads of 32 amendments to the Official Languages (Amendment) Bill, which will be presented at report stage.
The amendments include a requirement that 20 per cent of new recruits to the public service be competent in the Irish language by 31 December 2030; a requirement for any commercial operator providing public services under contract to a public body to make provision for the use of the Irish language as part of those services; and a requirement that each public body carry out at least 20 per cent of its annual advertising in the Irish language and five per cent in the Irish language media.
Jack Chambers, minister of state with responsibility for the Gaeltacht, said: "Many of the amendments now proposed are based on issues raised by the opposition at committee stage and their approval demonstrates a willingness by this government to listen to the concerns of Irish-speaking and Gaeltacht communities and to act upon them.
"Building on the Government's commitment in the recently published Civil Service Renewal 2030 strategy to implement the National Plan for the Provision of Irish-Medium Public Services provided for in the bill, we both feel strongly that they will strengthen the status of the Irish language within the State sector, ensuring consistently high quality Irish language services within the public service for those in the Irish speaking community and in Gaeltacht areas."
Gaeltacht Minister Catherine Martin added: "I am delighted that these amendments sought by Minister of State Chambers and I have been accepted by government as they address many of the concerns and issues that have been raised following extensive consultation with stakeholders and some 25 hours of debate at committee stage. These amendments are consistent with the State's wider policy ambition to support and promote the use of the Irish language.
"The 32 amendments will improve the overall operation of the Official Languages Act 2003, ensuring that the relevant legislation continues to act as an effective mechanism to reflect the Constitutional position of the Irish language as the first official language of the State and to ensure that public services in Irish are available to meet the needs of Irish speakers."