NI: Professor Phil Scraton joins team of Include Youth patrons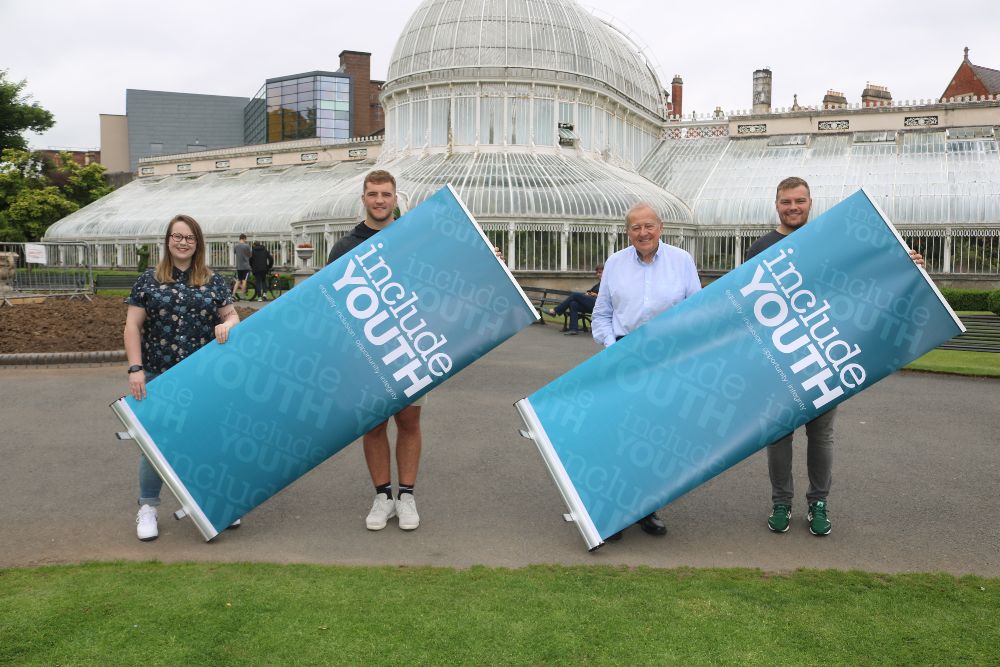 Criminologist Phil Scraton, professor emeritus at Queen's University Belfast School of Law, has joined a distinguished team of patrons of Include Youth, a rights-based charity working with young people.
The team of six patrons, which include some of Northern Ireland's top athletes, will work closely with young people, represent the organisation at events, and support its staff.
The charity works with young people in or leaving care, from disadvantaged communities or whose rights are not being met to improve their employability, personal and social development. Include Youth works with over 800 young people per year aged 14-24.
Paddy Mooney, director of Include Youth, said: "The recruitment of such a strong team of patrons is testament to the reputation that Include Youth has built working for care experienced young people and those from socially disadvantaged backgrounds to ensure that their rights and entitlements are met.
"We're amazed that amongst this team we have two athletes who are currently taking part in the 2020 Tokyo Olympics, two senior Ulster Rugby players one of whom has been capped as an Ireland international, a leading international human rights campaigner and academic, and a BBC broadcaster, comedian and international award-winning science communicator.
"Some of the team have had an ongoing relationship with Include Youth and this can only grow whilst others have come on board recently, excited at the prospect of working with us.
"We are looking forward to working in the coming weeks and months ahead, and introducing the patrons to the fabulous young people we work with."
Professor Scraton will be joined by Emer Maguire, Eric O'Sullivan, Marcus Rea, Brendan Irvine, and James MacSorely to form the team of patrons.
Ms Maguire, an international award-winning science communicator and BBC presenter, said: "I'm really excited to be involved with Include Youth.
"Include Youth is a rights-based organisation for disadvantaged children and I first came across Include Youth when they asked me to be part of their Front Stage Festival.
"Whenever I was there I could see how well catered for the youth that were part of it. I am very excited to be a patron with Include Youth."
Eric O'Sullivan, Ireland International and Ulster Rugby player, said: "My experience with Include Youth started through Ulster Rugby and the partnership Include Youth had at the time. It was a great opportunity to get to meet the young people and how they offer them platforms to help them develop and grow."