Policing Authority publishes review of 2021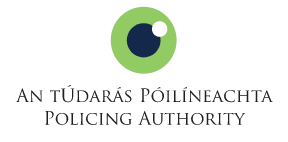 The Policing Authority has published its review of 2021 which provides an overview of the breadth and depth of the work it has undertaken this year.
The review highlights key areas of focus for the Authority's oversight, as well as providing data relating to senior Garda appointments, public consultations, and other engagement.
The Authority's oversight of An Garda Síochána continued across topics including the invalid and unwarranted closure of CAD/999 incidents and drugs policing. Publications included six reports which were submitted to the justice minister on policing during Covid-19, as well as two bi-annual assessments of policing performance.
Throughout the year, the Authority engaged with communities and joint policing committees to hear their experiences of policing, to inform its oversight of policing performance and its interactions with the Garda Commissioner. A large-scale public consultation on policing priorities took place in May, and received an unprecedented number of responses.
This year saw the publication of two research reports which were funded by the inaugural Policing Authority research bursary, both on the theme of children and policing. In early 2022, the Authority will publish the policing priorities for the Garda Síochána 2022-2024, an Assessment of Policing Performance, and the Policing Authority Statement of Strategy 2022-2024.
Helen Hall, chief executive of the Policing Authority, said: "The Authority has had another busy and productive year in 2021, the sixth year of its existence, across a range of activities including Authority and committee meetings, online events, research, Garda appointments, and public engagement.
"In early 2022, we will publish a new Policing Authority Statement of Strategy, which will set out our ambitions for the coming three years."