Pinsent Masons appoints Naoise Harnett as corporate financial services partner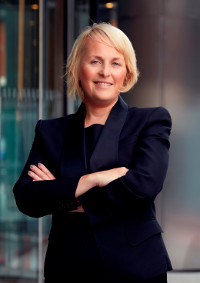 International law firm Pinsent Masons has announced the appointment of Naoise Harnett as a corporate financial services partner in Dublin.
Mr Harnett, who will start in the summer, is joining from William Fry, where he is currently a partner in the insurance and reinsurance department.
He has extensive experience in insurance law, both non-life and life, advising non-captive and captive clients.
Mr Harnett also has particular expertise in the sale and purchase of (re)insurance companies, (re)insurance portfolio transfers, Solvency II compliant capital, outsourcing, the set up and authorisation of (re)insurers, captive (re)insurance and the authorisation and regulation of insurance intermediaries.
His appointment closely follows that of Niall Campbell, who joined Pinsent Masons last month as a senior associate in the corporate financial services team.
Alexis Roberts, head of financial services at Pinsent Masons, said: "Naoise's appointment significantly strengthens our financial services offering in Dublin at a critical time, given the Brexit-driven relocation of key elements of clients' insurance businesses to Ireland.
"We have seen the demand for insurance law specialists in Dublin growing exponentially over the last year and Naoise will play a crucial role in meeting that demand."
Gayle Bowen, head of Pinsent Masons in Dublin, added: "Naoise's appointment adds to the rapid growth that we've seen in our team in Dublin, joining our group of highly-skilled, sector-focused, senior lawyers. His appointment bolsters our Financial Services capability, which sits at the core of our Dublin proposition."